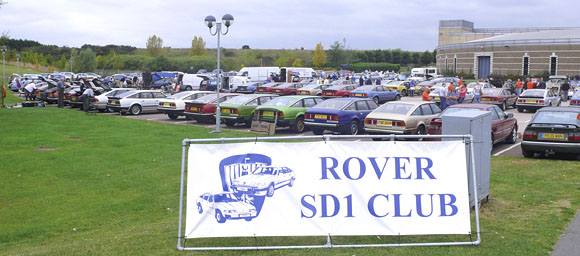 What a fabulous turnout today! Thank you to all the people that came with their cars, and those who brought so many spares they had to be trailored or brought in a van.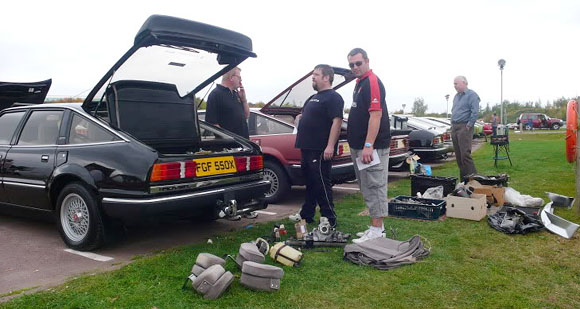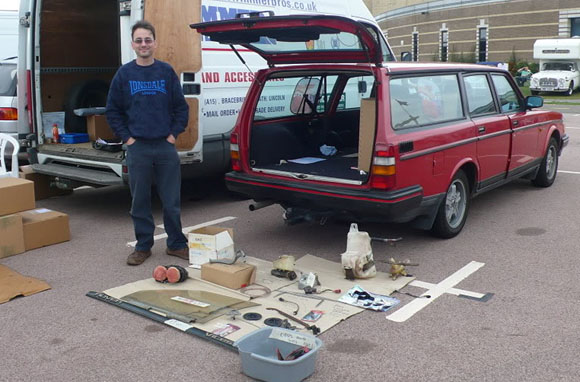 Thanks also to Stuart for bringing along the Club shop stock, and Dave who knows the roads around Gaydon and organised the convoy run. That was fun... we only went wrong once when he took a sharp left turn and we all carried straight on..... Thanks also to Rimmer brothers for supporting our event and bringing pre ordered stuff to the show, which saves everyone a huge amount of postage cost, not to mention the disposal of waste packing!.
I had an overdose of Avocado and Triton green..... as you may notice. Triton green V8-S belongs to Antony Hopkins. Now stripped down and undergoing a full rebuild, parked next to Jon Harper's Avocado 2600, perhaps 2 of the rarest and certainly more unusual SD1 colours. One thing to be said for series 1's, they are always very colourful when you get a few parked together!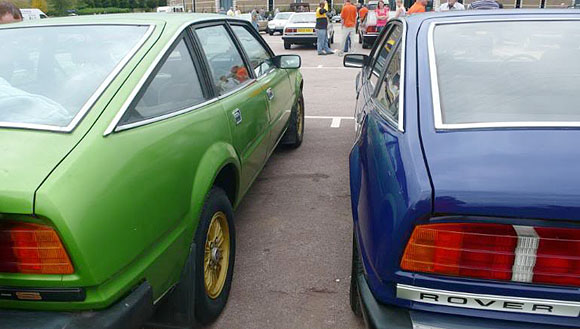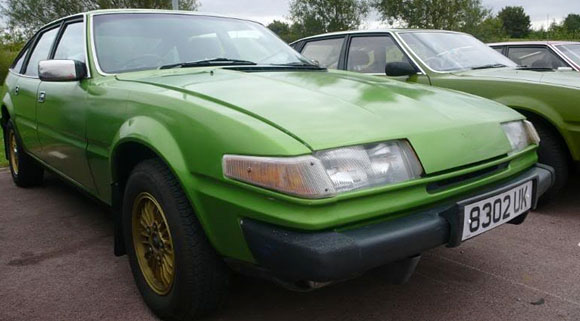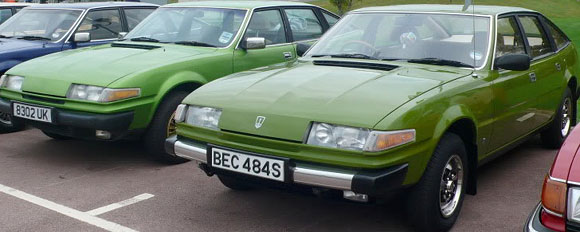 Some members were to be seen in strange positions … Not sure what Mark Elliott (our new club shop man) was doing here but it was the first long run he had made in recently acquired "Reg".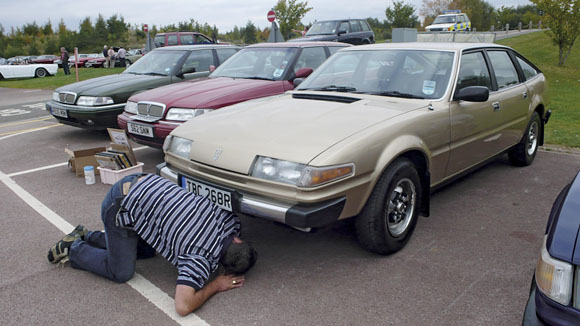 Pete Thompson's car supporting some of the new linings that he is producing.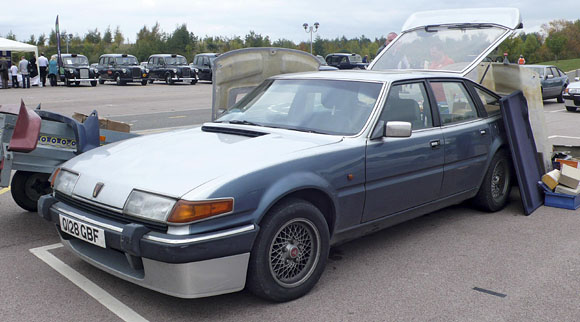 Some of the SD1's on display.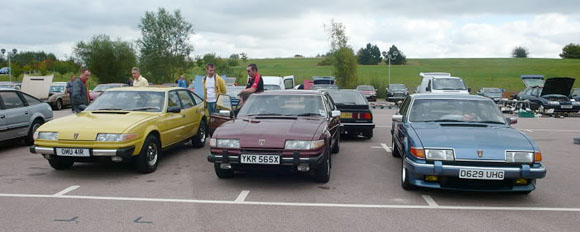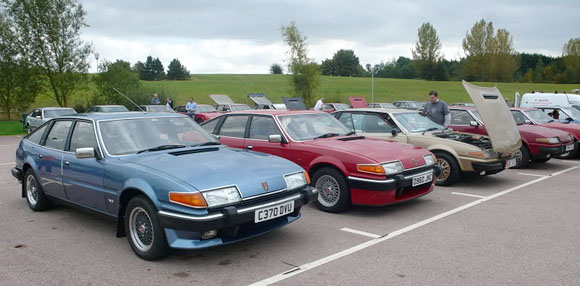 At least 20 Rover 800s turned up to the "Autumn Classic" Event which was held on the same day.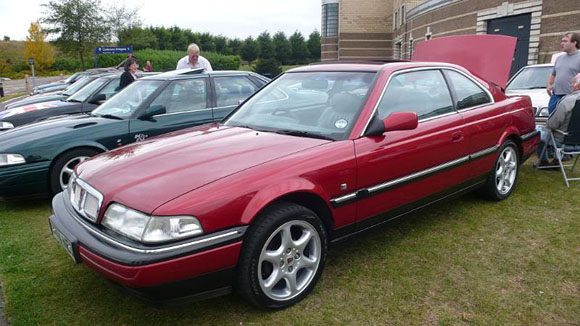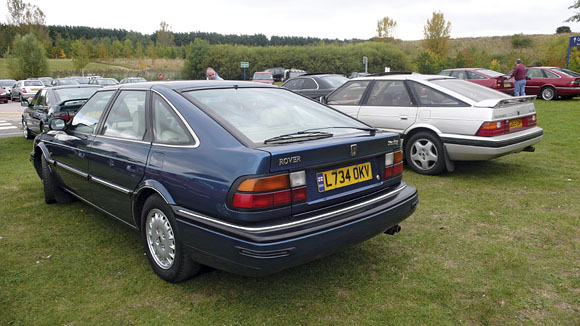 And the first Annual Club Member of the year Award goes to Mr Ramon Alban. He won it with a huge majority vote, no doubt in recognition of all the help and advice he has provided to club members over the years. Well done Ramon!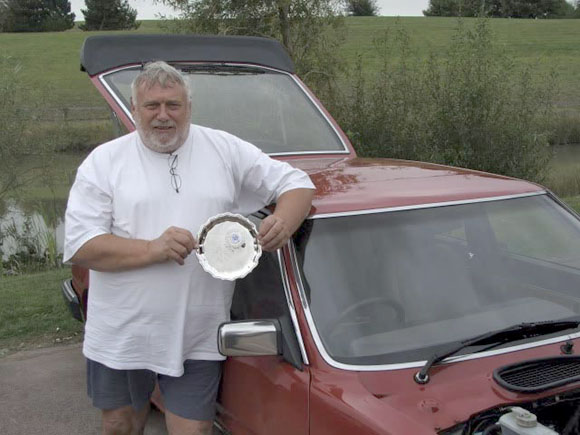 Sally Sheldon
Club Activities Coordinator
© Rover SD1 Club 2009