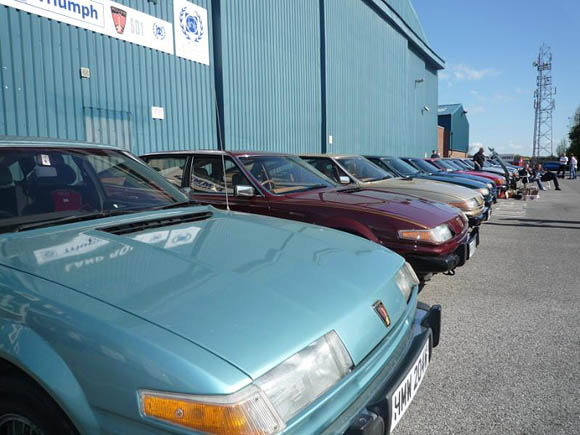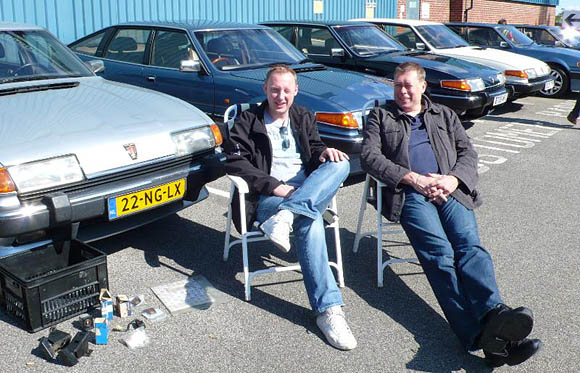 Normally these two chaps would have won the longest distance travelled award, not that there is one at Spares Day, but in fact that went to Waldon Williams from California! Very nice it was that he was able to attend. I hope he managed to pick up a few useful bits and bobs to take back to his fleet of 4 SD1s.

Two more Dutch cars honoured us with their presence.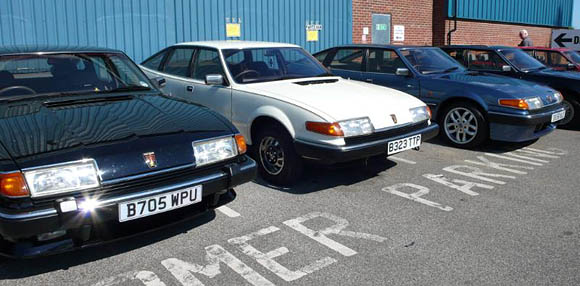 The turn out was about the same as last year - but thank goodness it didn't rain, lovely sunshine all day! A greater proportion of the cars were series 1 this year with approximately a dozen arriving in all sorts of interesting colours.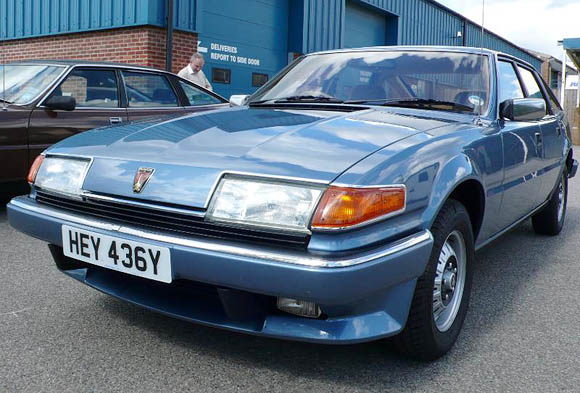 If there had been a car of the day award, surely this stunning 2000 belonging to Dave Knight would have won hands down? Two words - Absolutely gorgeous!
Spares galore: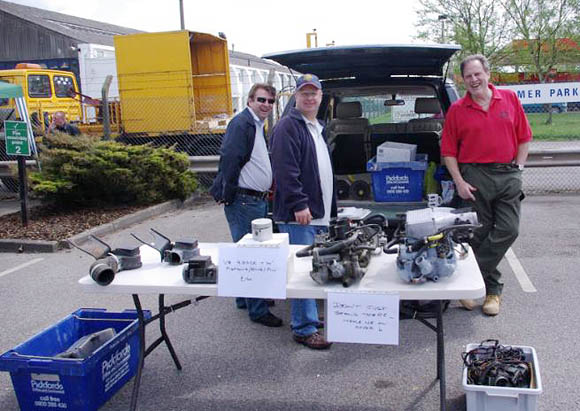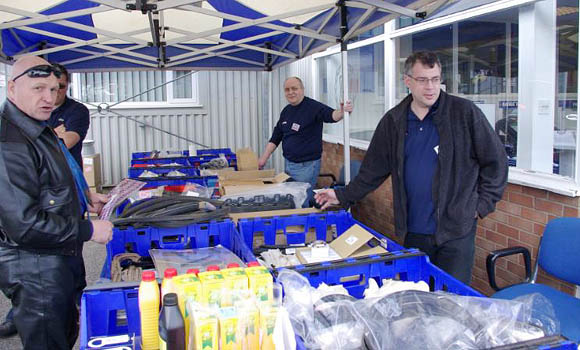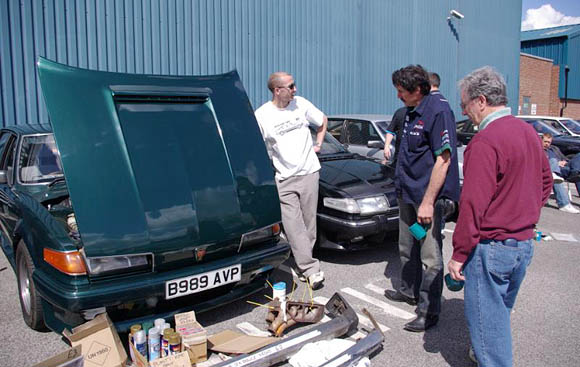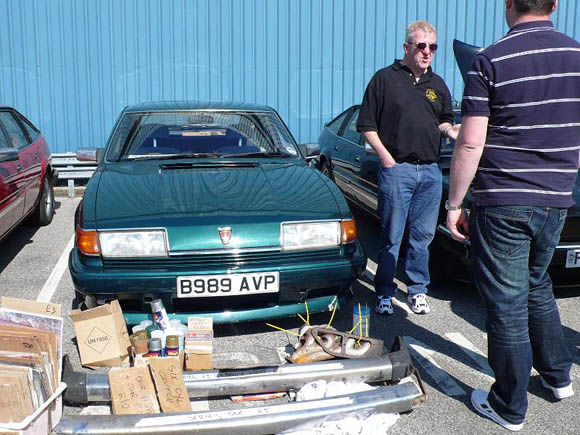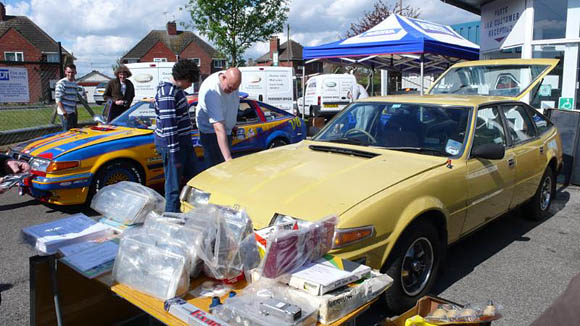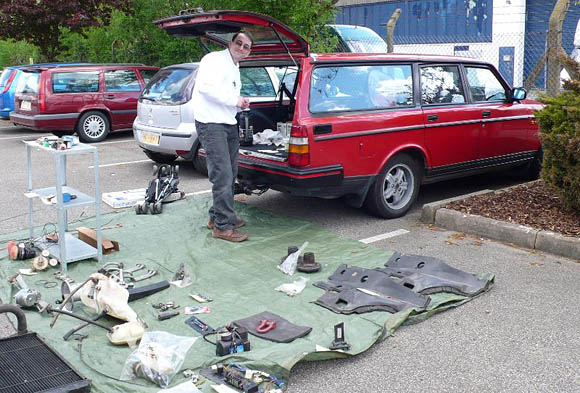 No better time than the present - putting on new parts, right there and then!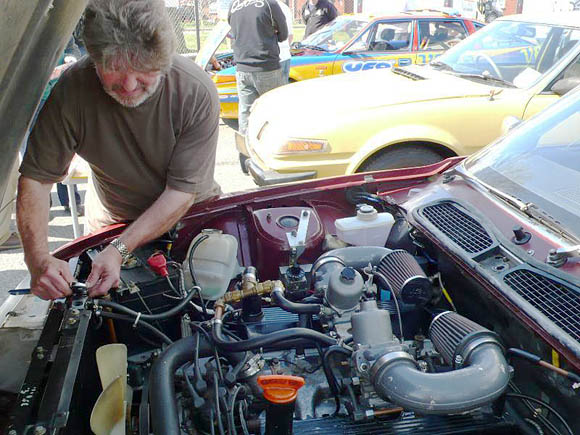 Many thanks once again to Rimmer Brothers for hosting our spares day - they always do us proud. Regarding rare parts for our cars, they said that they could and would (if there is demand) be prepared to get parts remade. The long term future for the SD1 enthusiast looks bright.