by Sally Sheldon Club Activities Coordinator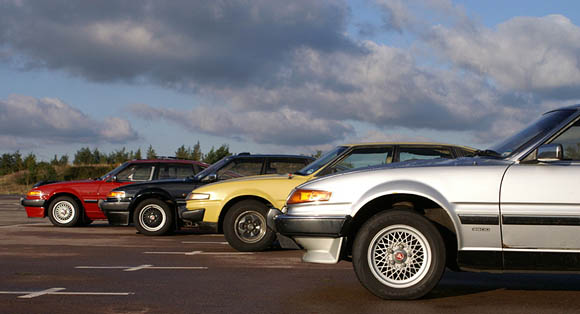 "Severe weather warnings!" That, yet again, was the topic for discussion prior to Spares Day 2 on Sunday 5th October. And, yet again, the forecast was correct – not having much luck this year. A severe soaking at Spares Day 1, a night time soaking at the camp before the National, and Spares Day 2 – I have never been so wet in all my life, except when I fell in the sea fully clothed from a rock in Scotland when I was about 12. Stuart (Club shop) is going to invest in a load of Club umbrellas and with a bit of luck we may get some sunshine!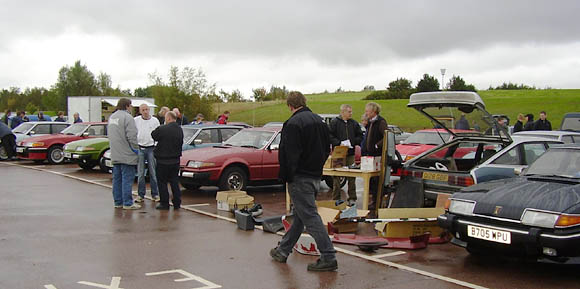 Considering how bad the spray was on the motorway, and how hard the rain hammered down, I was astounded to find 3 SD1s had arrived at Gaydon before me. I had already had a phone call from Dave Puzey announcing his disastrous attempt to get to Spares Day 2 in his Vitesse which suffered a broken strut after arguing with a large puddle and a pot hole. (He made it eventually after being escorted home by the AA and seeking alternative transport.) Stuart duly arrived with the Club shop and provided some welcome shelter. My hands were so cold that a very kind Yorkshireman who arrived in a Rover 75 took pity on me and gave me some gloves. Very much appreciated they were too!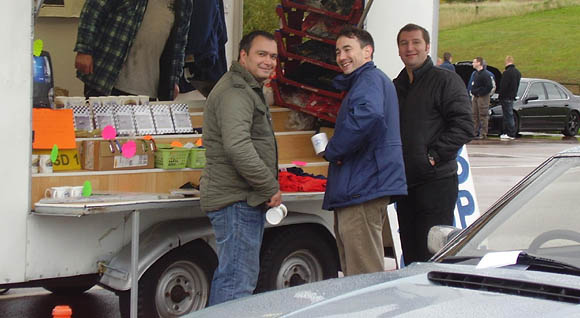 Stuart did a roaring trade in the club shop and Rimmers man in the van delivered lots of bits to happy customers.
A higher proportion than usual of our members arrived in Non SD1s, and who can blame them, but it was great to see them there anyway and to everybody that attended on such a foul day, it was much appreciated. We had a good turnout considering conditions were so bad.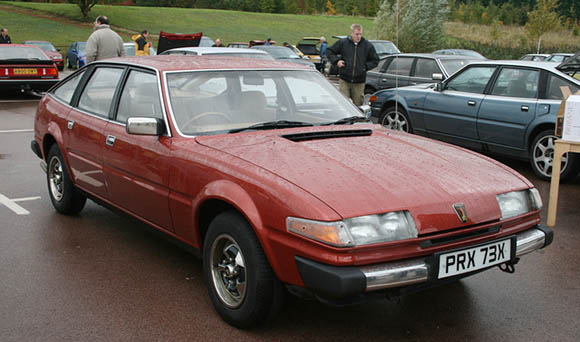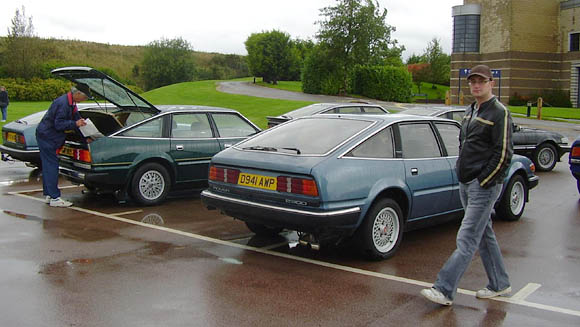 The main purpose of the day of course was to give members the opportunity to sell and buy some spare parts. To be quite honest this was a bit of a disaster as it was so wet no one wanted to get their treasures out until mid afternoon when the sun did eventually start to break through,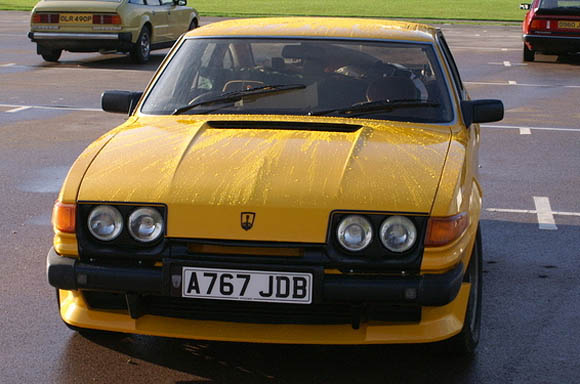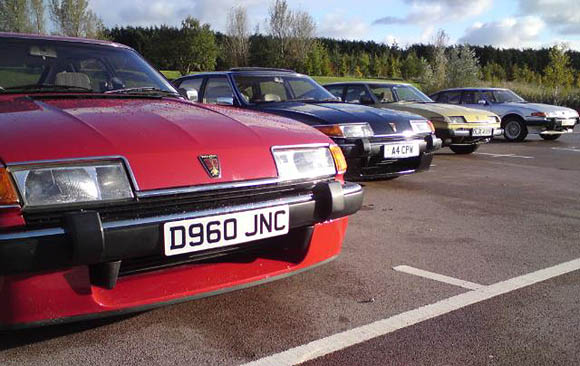 it's amazing how the cars look so bright when wet and the sun shine breaks out.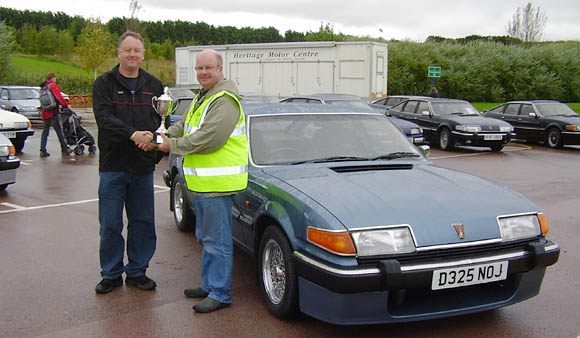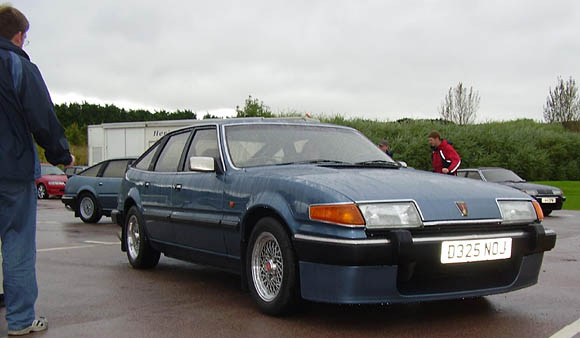 Robert Davies won the Restoration Class with his superb Vitesse.
The AGM was entertaining – and went on for a very long time! The best attended AGM for a long while – due in no small part to the rain outside I am sure. I sat and shivered and soaked my seat.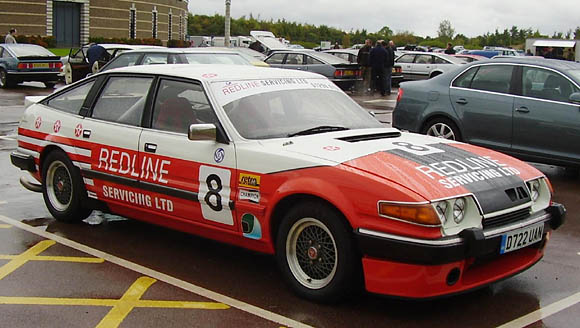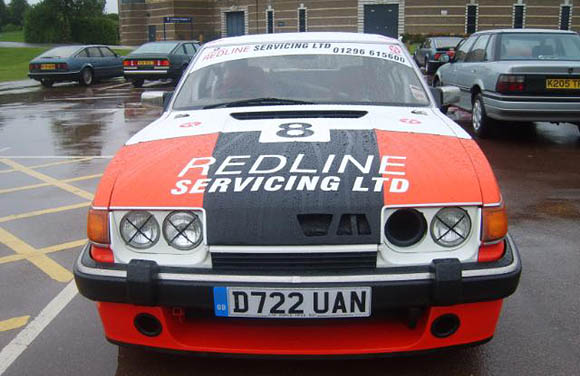 This rather smart track day car turned up and sounded very nice too.

"AaaaaaTISHOO!"