Our first major event of the season was again held at Rimmer Bros, Nr Lincoln and a very popular venue. A rather cold and wet day, never the less a good turnout and 55 cars arrived for the day.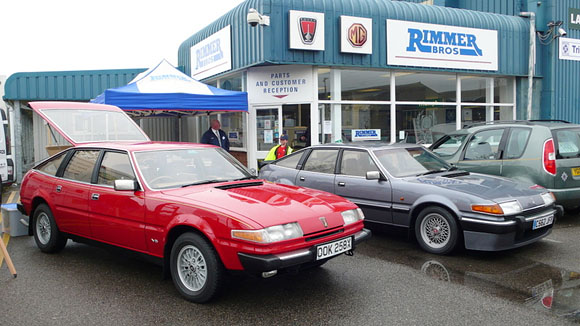 On arrival you couldn't miss the two immaculate, jaw dropping! SD1 restoration projects (now completed). Simon Cockett's Vitesse and Gary Moreton's Red Series 1 3500, both beautifully finished off. Years of dedication have been put into the restorations to achieve such a remarkable finish… and it showed…!! You could say these cars are in a better condition now than when they originally came out of the Rover factory. However there was a very impressive display from all our members that turned up with a good cross section of series 1 and series 2 cars.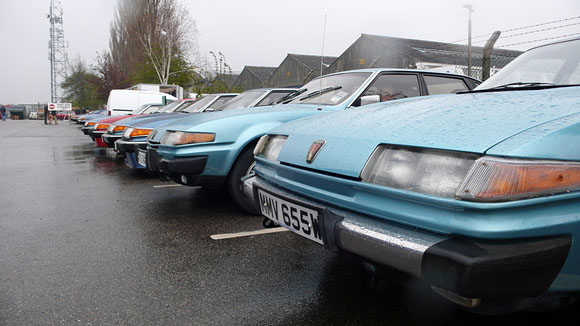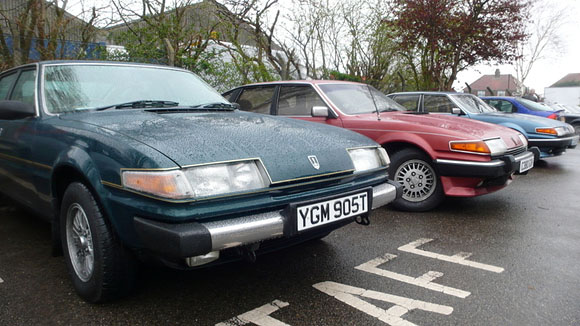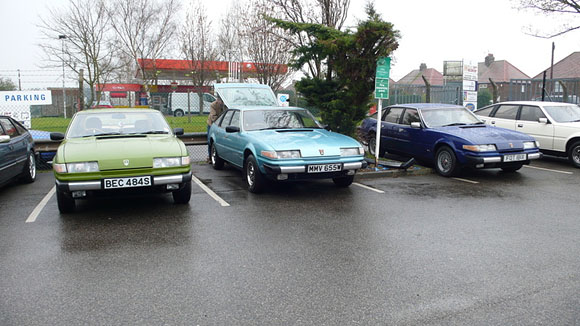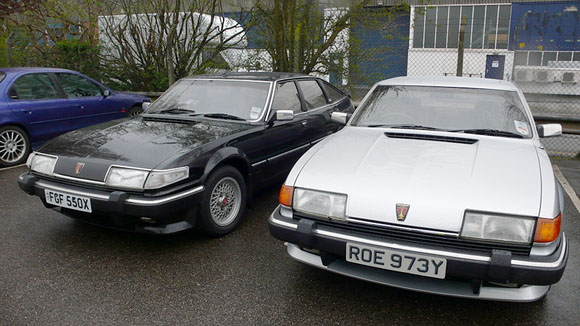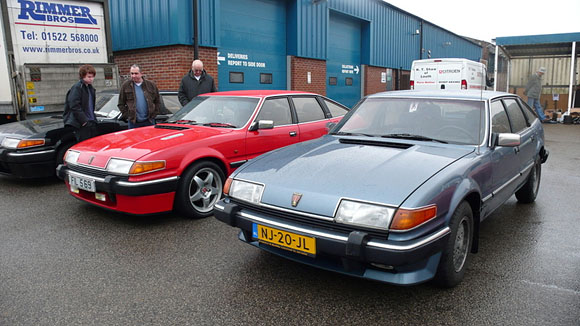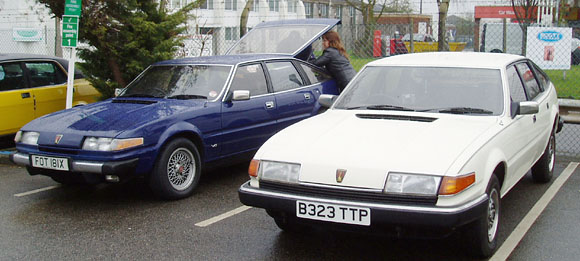 Brian Patchett's 'wacky' and very distinctive SD1 drew a great deal of interest. Brian has been modifying this car for some considerable time and at last it's almost complete; every accessory and paint finish is to the highest standard. Undoubtedly one of the major attractions on the day.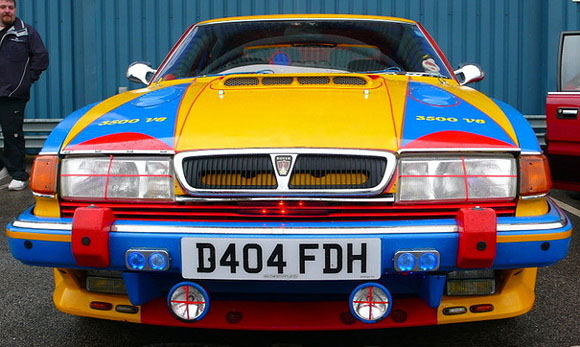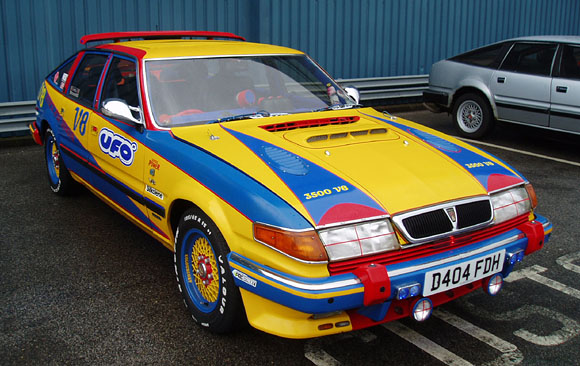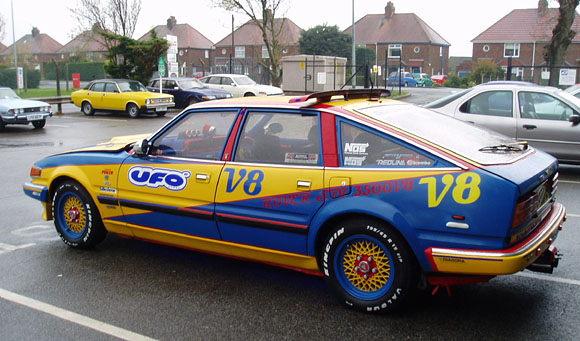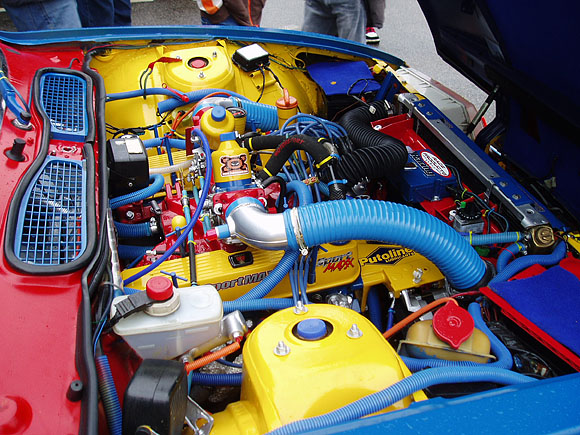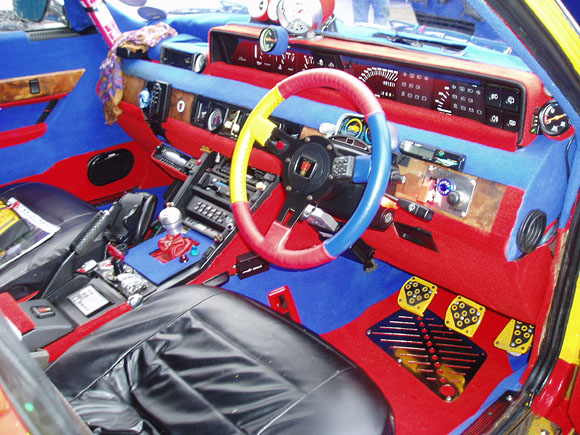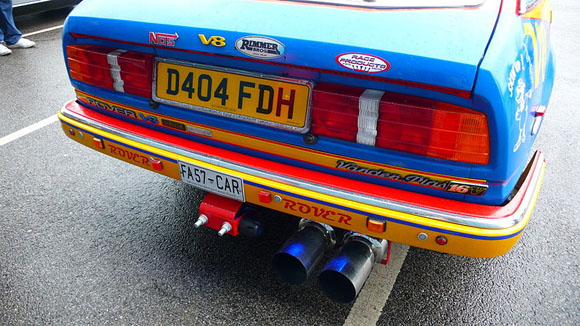 Spares parts were in abundance, thanks to the members who took the trouble to load up their vehicles and display the goods, despite the rain..!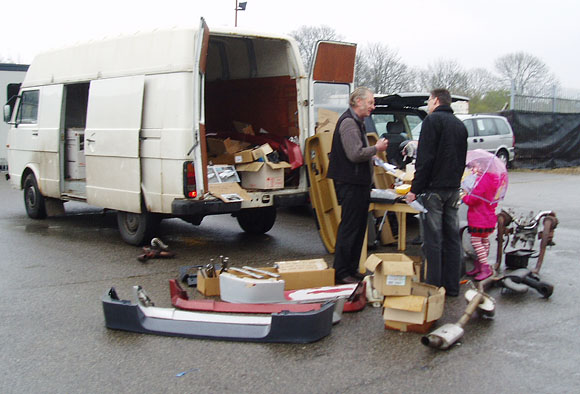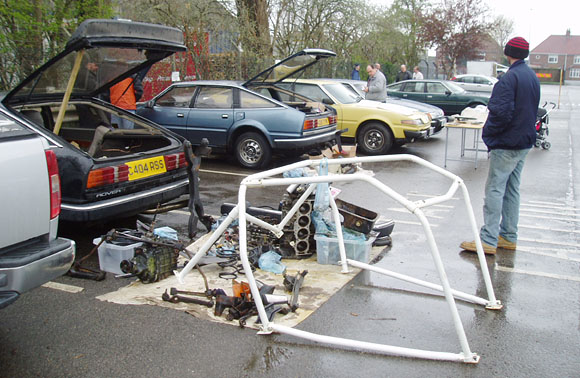 …and of course, Club Shop, packed with club regalia on it's first outing in its excellent new mobile home.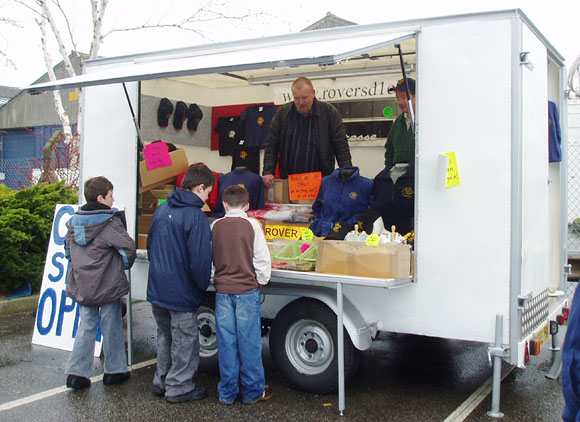 Many thanks to Rimmer Bros for providing some very welcome refreshment and a comfortable area out of the rain to meet up with old friends and have a chat. Also excellent guided tours of the warehouse and SD1 stock prove to be a truly breathtaking experience, thanks to their acquisition of the India stock. Our cars definitely won't go short of parts and new body panels for many years to come, a mouth watering sight..!