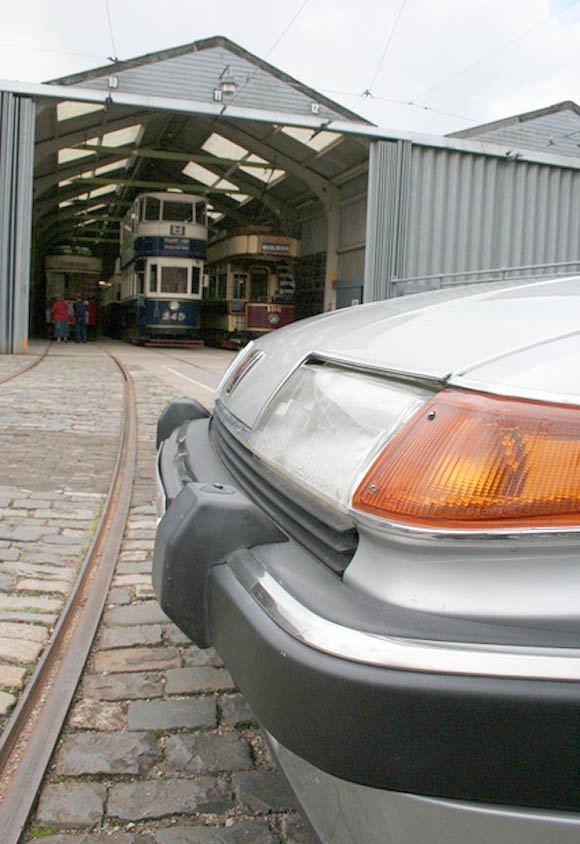 Many of our members live in the north of England, so this year our National moved from its usual location in the Midlands to the Crich Tramway Museum, Derbyshire, vastly reducing an arduous long journey for those from way up north who would not normally be able to attend.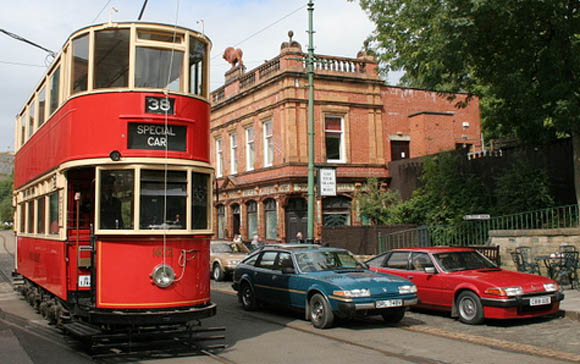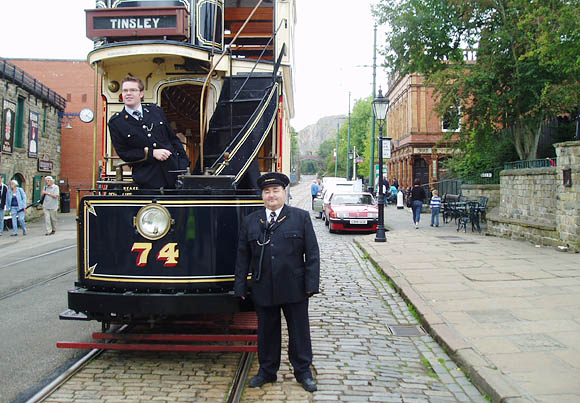 While SD1 nuts buried their heads in engine bays and drooled over the cream of our cars on display, the Tramway Museum also provide a very different National meeting for our wives and children with many alternative attractions for the day – most important! The Tram rides and museum exhibits proving very popular.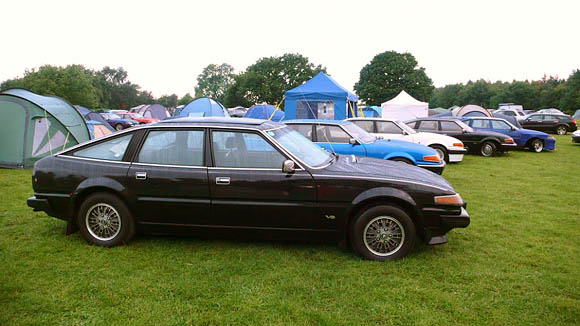 This year we had a good contingent from our North West/North Wales region. A camp site nearby (for a night over) proved a popular choice for members who wanted to make the most of a once in a year opportunity to have a good chat and a drink with members from distant regions.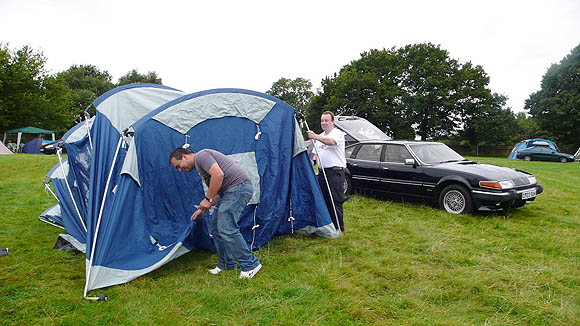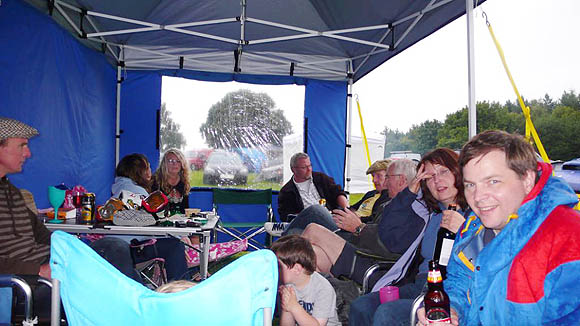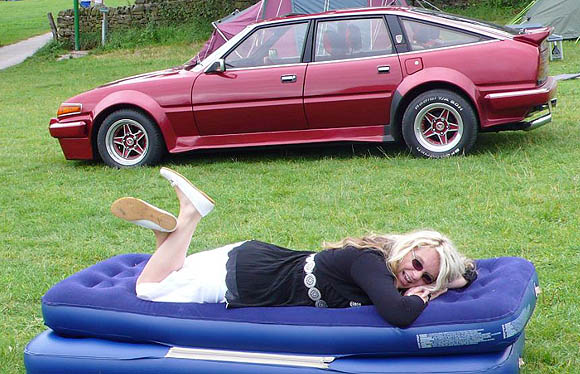 Tents were quickly erected to provide a perfect situation and ample time for the serious business of downing a few pints after the long journey, the girls didn't miss a trick either with some outdoor relaxation... ah, happy days!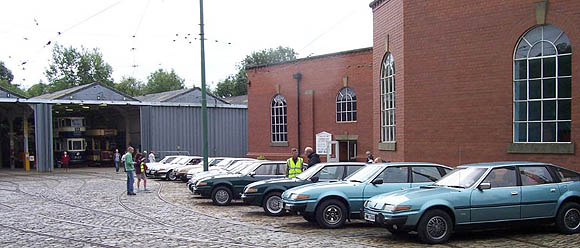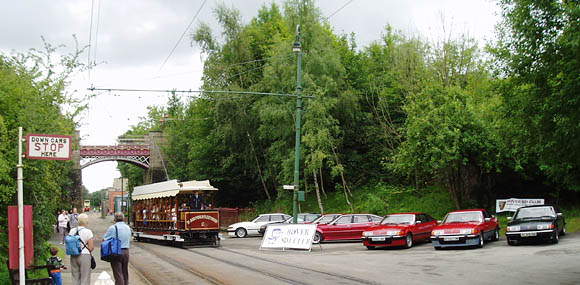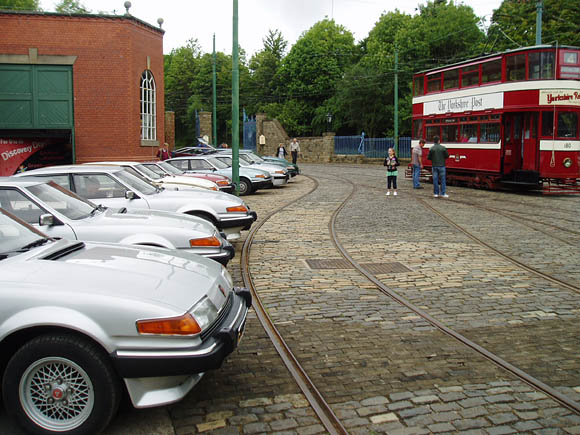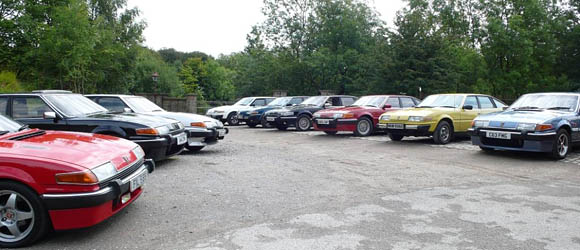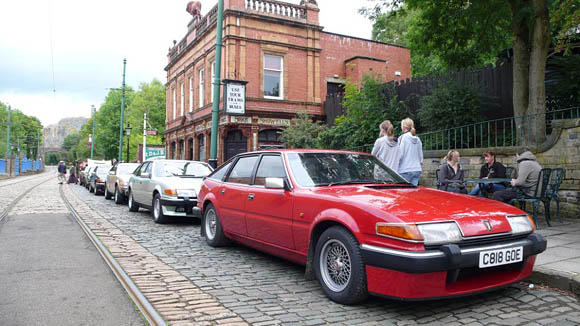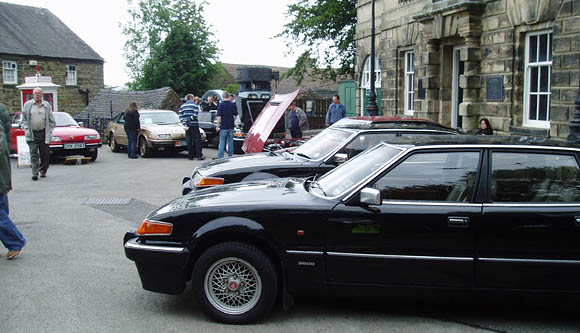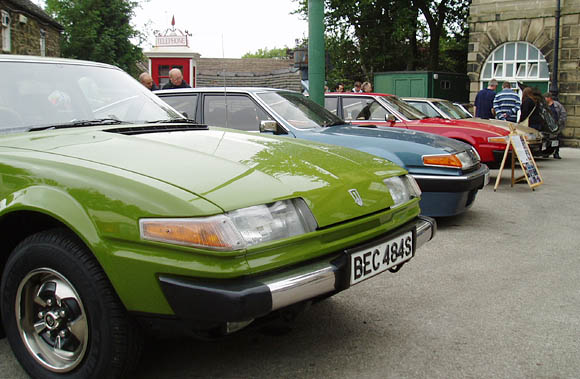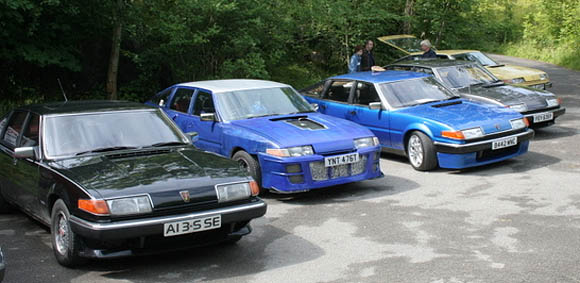 Around the museum village, cars were squeezed into every corner… that many cars turned up!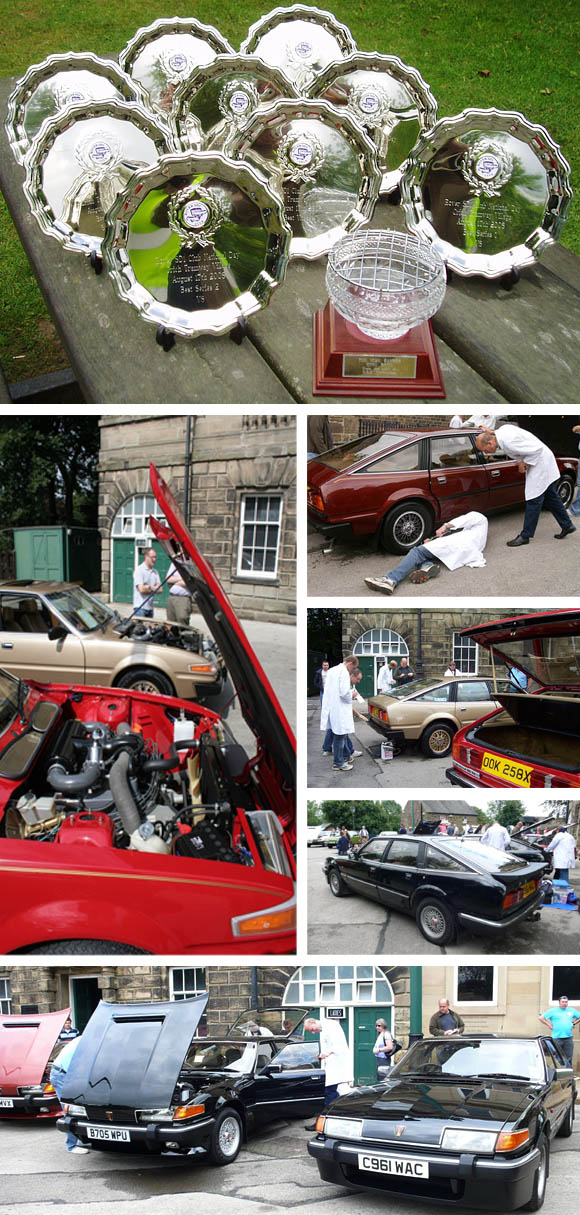 Competition for the best cars on the day was intense. Our judges don't miss a trick, leaving no areas unexamined.
This year's winners from the judging Competition are: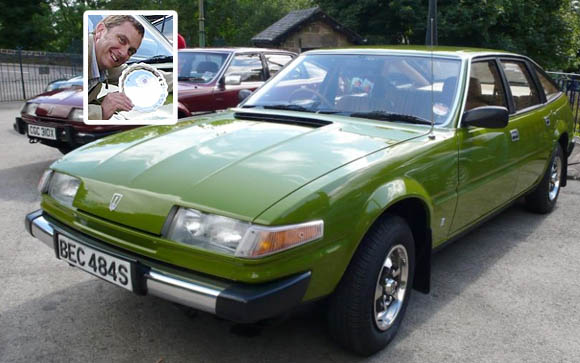 Best Series 1, 6 Cylinder – Jon Harper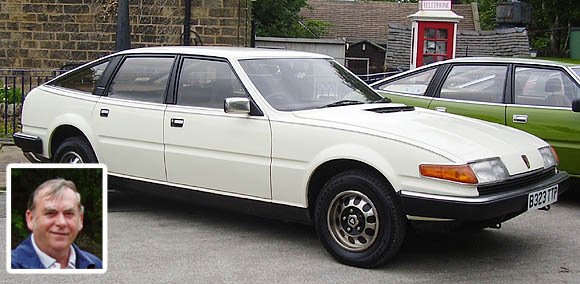 Best Series 2, 6 Cylinder – Hoppy Hopkins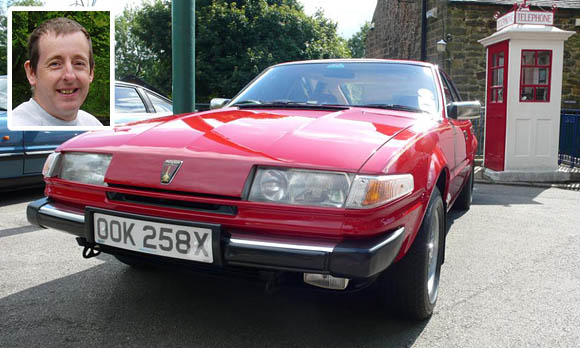 Best Series 1, V8 – Gary Moreton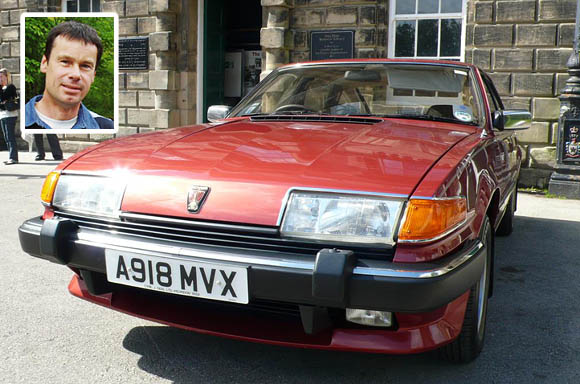 Best Series 2, V8 – Paul Kefford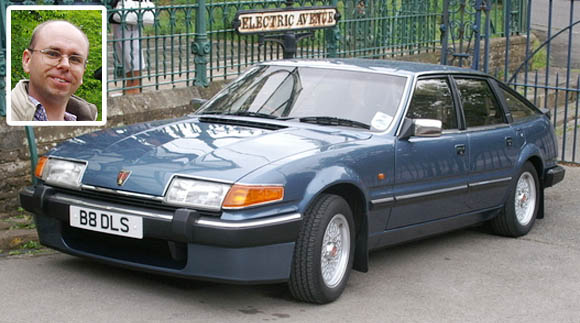 Best Vitesse – Dave Smith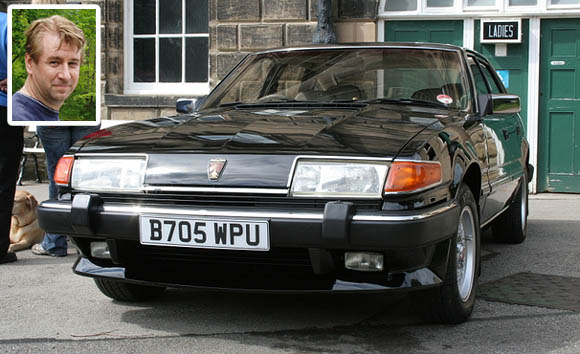 Best VDP EFI & Best in Show – Eric Randell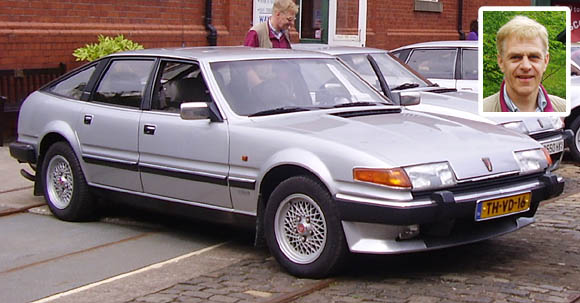 Chairman's Choice – Bouke Van Der Wal, VDP EFI from Holland

Best moment of the day for the winners – trophies and photo line up!!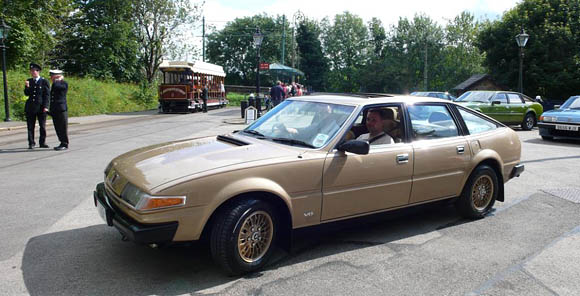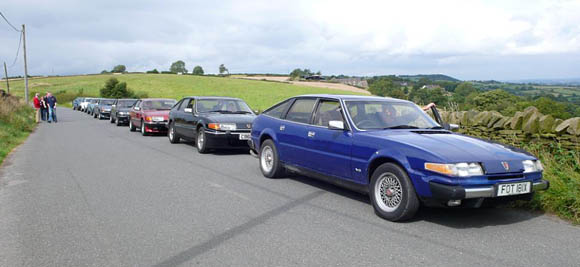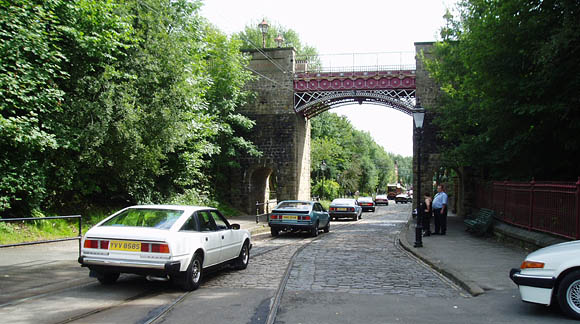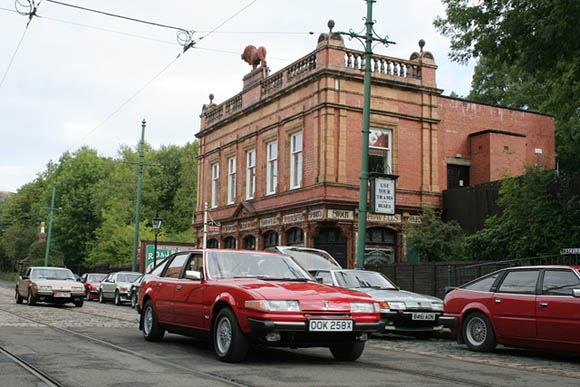 Some of our members like to stretch their legs, well.. being honest, get in their cars for a drive around the surrounding area. So a convoy set off to take in some scenic vibes!!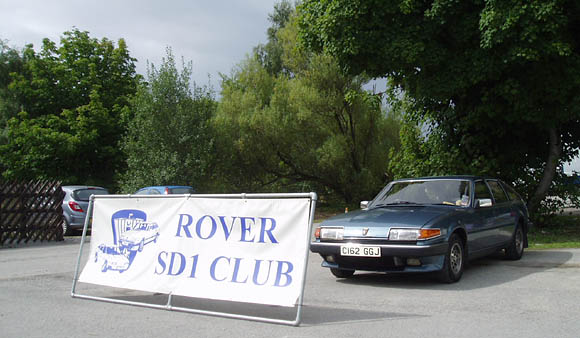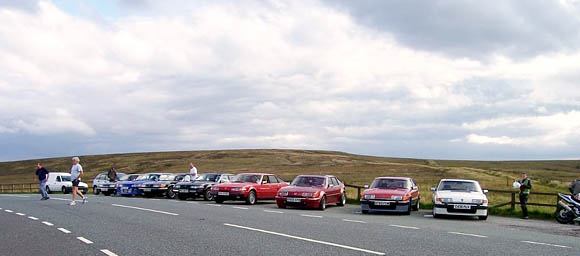 After some light refreshment, tea and cakes, it was time to leave and say goodbye to Crich Tramway village and a chance to view some of the glorious scenery on the way home.
Thanks go to all the hard work by Sally Sheldon - Club Activities Coordinator, also marshals and helpers.
Rover SD1 Club 2008