A new location for Spares Day 1 near Lincoln was the first of our organized club events this year. The 2007 season is well and truly under way again!
Rimmer Bros hosted the day inviting us to tour their warehouse premises. To see so much new SD1 stock which arrived in the recent shipment from India, is truly a mind boggling experience.
Interestingly the warehouse was originally an aircraft hanger but has undergone considerable alterations to house all the motor parts stock since Rimmer Bros took over the premises and reputedly has a ghost lurking around……this failed to materialize!! Lots of sausages etc. provided, courtesy of our hosts.......gratefully consumed! 60 SD1s attended.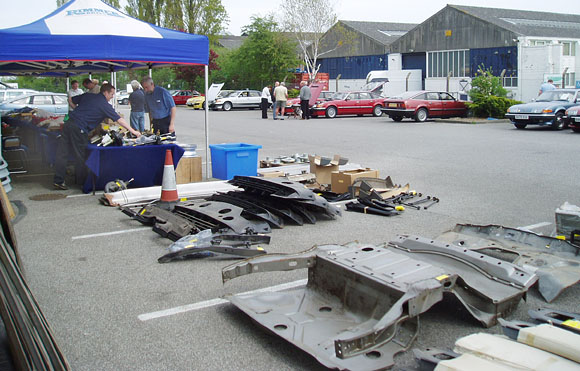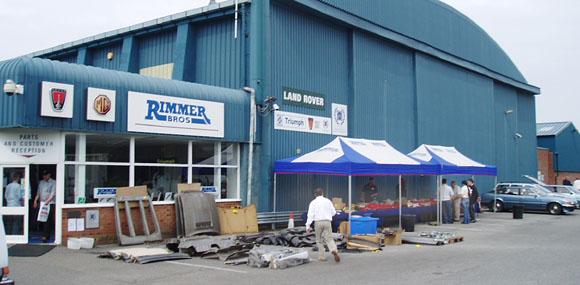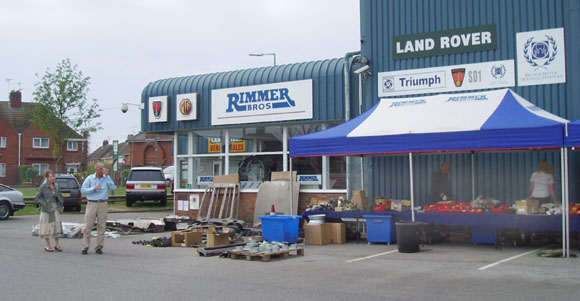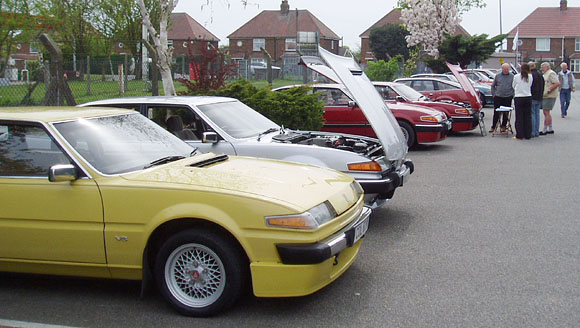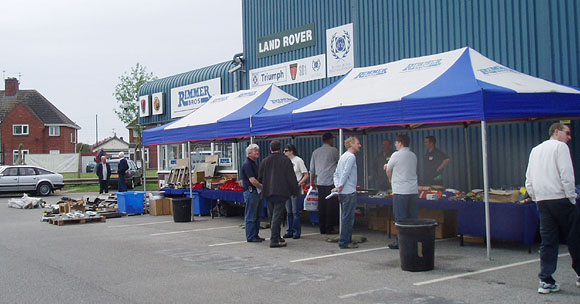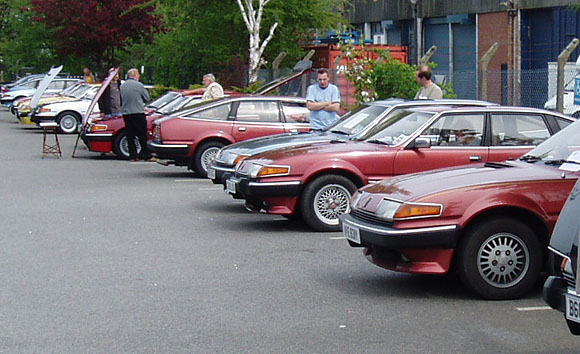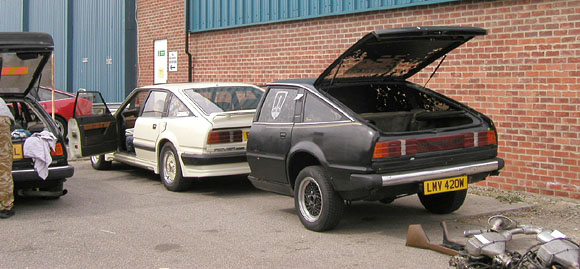 SD1s, 1980 – 1982 have been loosely described as Series 1½ as they were built with a mix of parts from early and later facelift models. This car owned by Keith Roberts conjures up a completely new meaning...!!
Many thanks to Bill Rimmer and the staff at Rimmer Bros for hosting the event and of course for Dave Puzey for organizing the day.