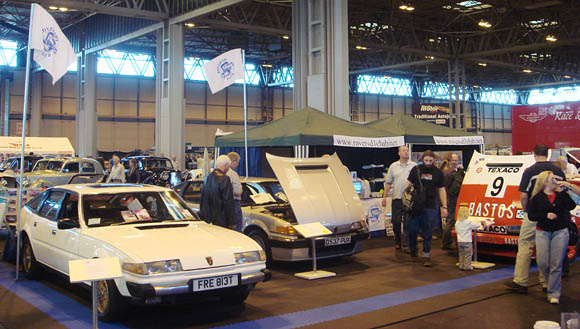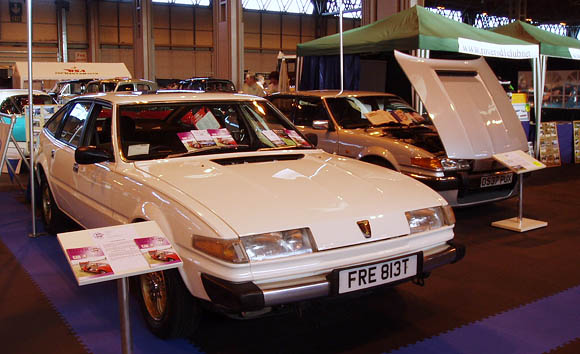 This will be the fourth consecutive year we have exhibited at the NEC Classic Car Show in recent years and to celebrate the 30th anniversary of the launch of the SD1 we thought it should be a bit special. Three excellent cars adorned the stand.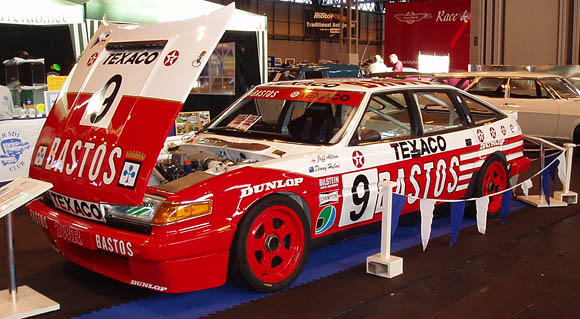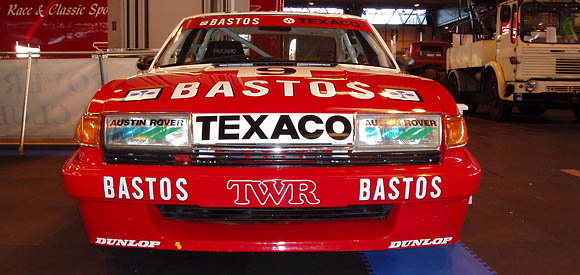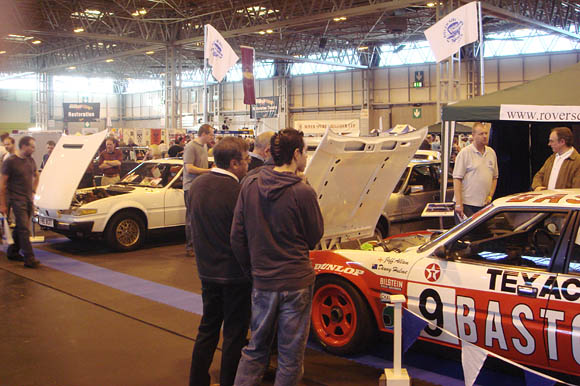 We were very fortunate to have one of the very rare TWR Vitesse racing cars displayed. Looking absolutely majestic; it drew much attention from onlookers and particularly the press. There is likely to be something written on these race cars, so keep an eye out in the classic car magazines.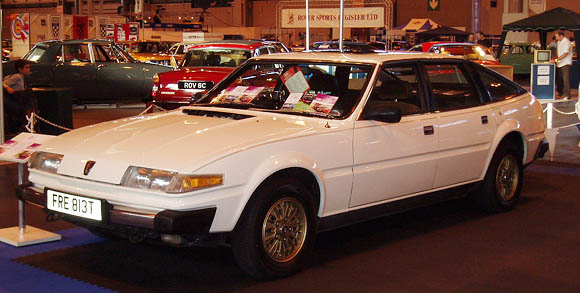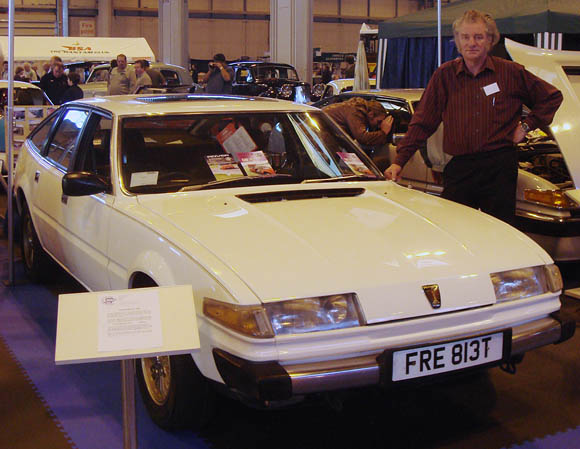 Pete Thompson, our Staffordshire rep, with his very nice series 1 2300.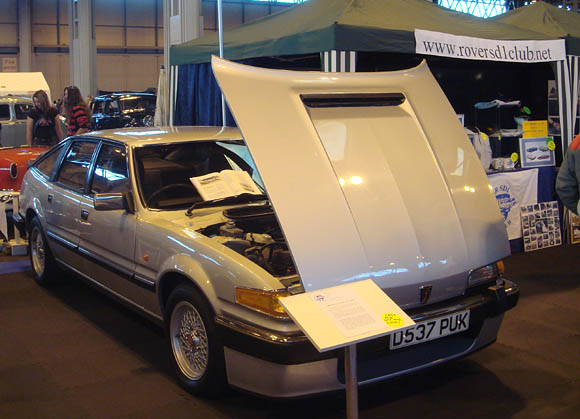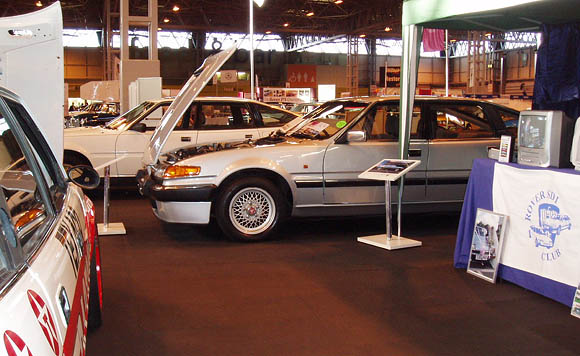 The last SD1 off the production line, a Twin Plenum Vitesse.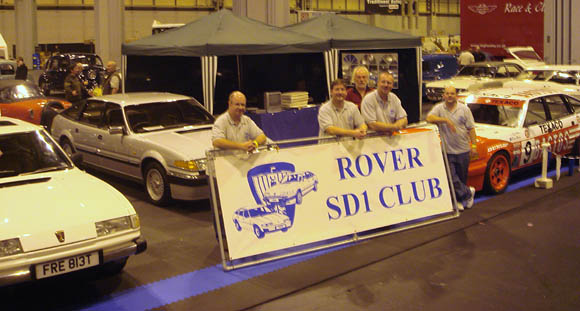 Thanks to our hardworking team for manning the stand left to right:- Dave Puzey , Events Organiser. Gareth Hopkins, Club Chairman.
Ken Clarke, for bringing the TWR Vitesse. Stuart Fairley, Club Shop. Lee Allen, Vice Chairman.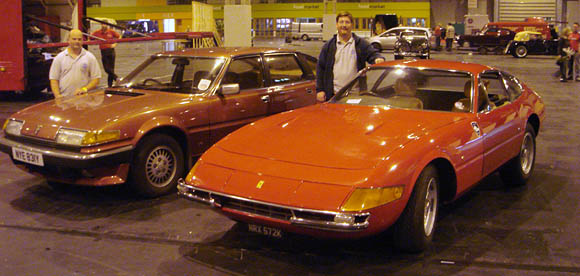 Finally Gareth and Lee admiring the Ferrari Daytona for an adjacent stand. The Daytona is where all the inspiration for the SD1 came from - I think you will see there are many similarities. Gareth's taken a fancy to it, but he would need to win the lottery to own this one!
We'll be back in 2007, hope to see you there.
Rover SD1 Club 2006.