This year our National rally was of special significance to all our members as it marked the 30th anniversary of the first SD1 off the production line at the Rover factory.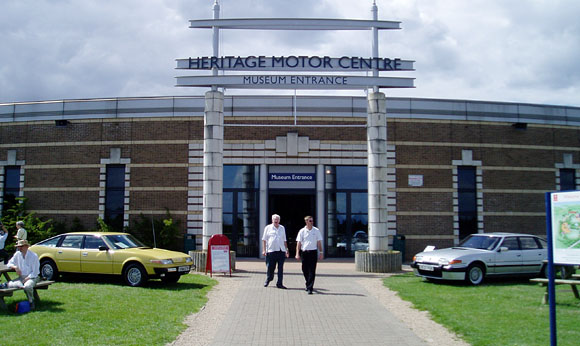 To commemorate this we had on display one of the earliest SD1s in our club, a 3500 registered Feb.1977 in Turmeric and Coriander interior, chassis no. 009642 owned by Robert Beattie, also the very last off the production line a Twin Plenum Vitesse chassis no. 345866 which is normally housed in the museum but was displayed outside for this very special occasion.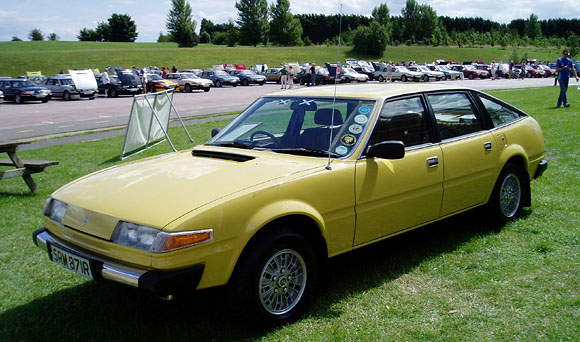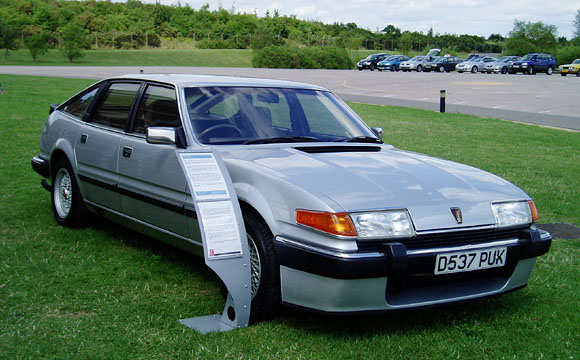 Now that SD1s are becoming increasingly small in numbers it was great to see such a good turnout of cars,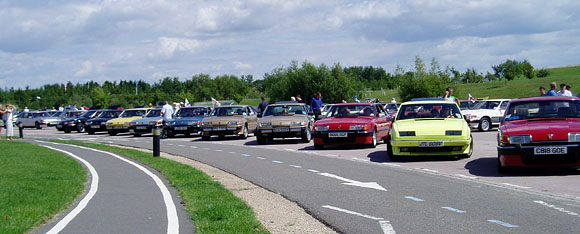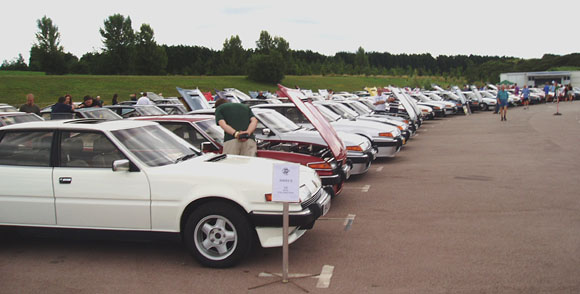 some making the long journey over from the continent; made all the worth while as it was a brilliant sunny day.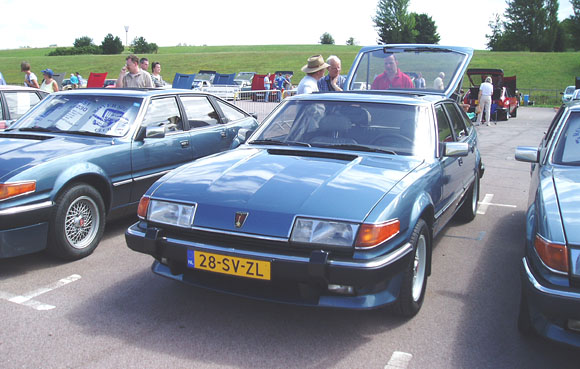 Rover produced SD1s in many colours so it was good to see some of the rarer still in existence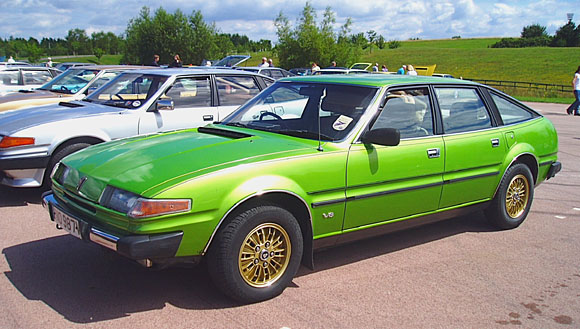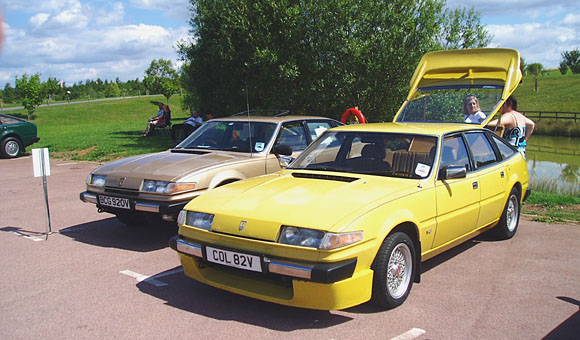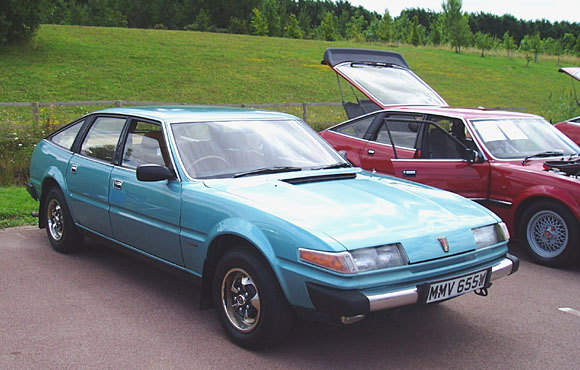 You couldn't help your eye being drawn to some of the more unusual paint colours some of our members choose.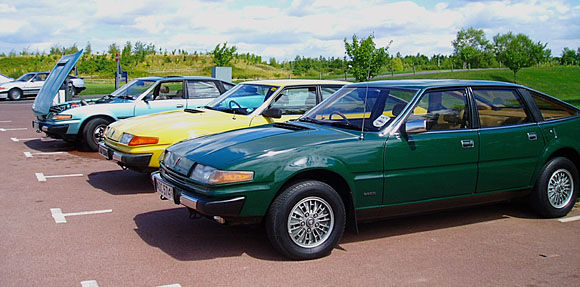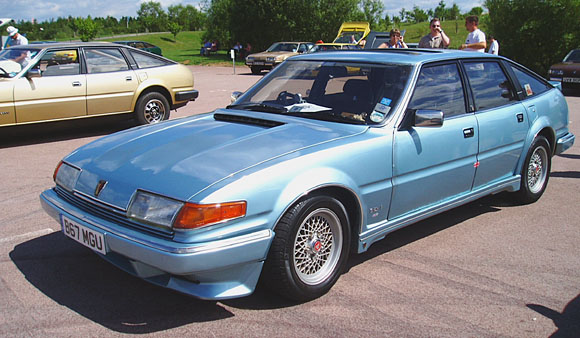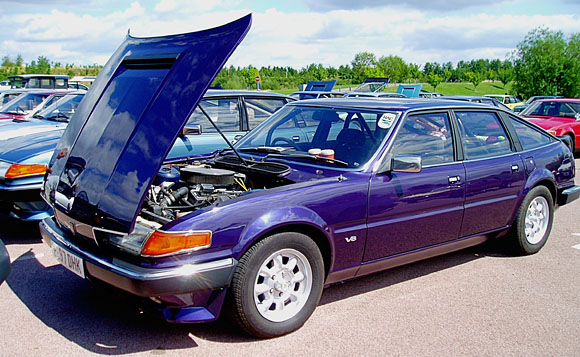 Our members would also like your eye to be cast into their engine bay where you will see fabulous engines so clean you could eat your dinner off.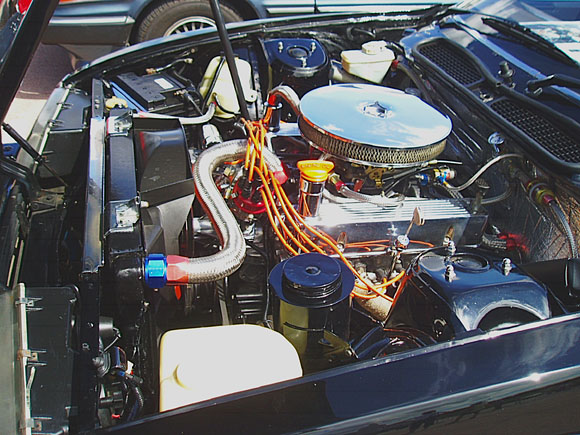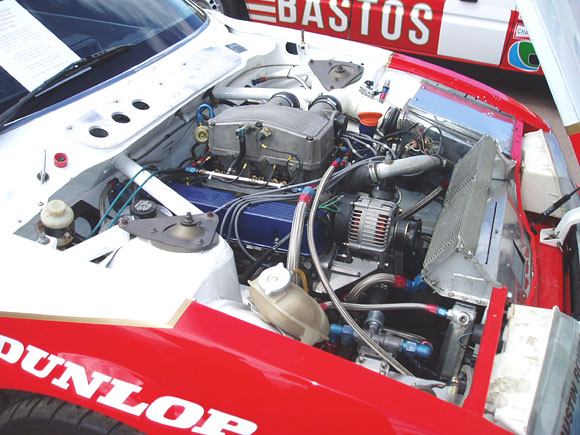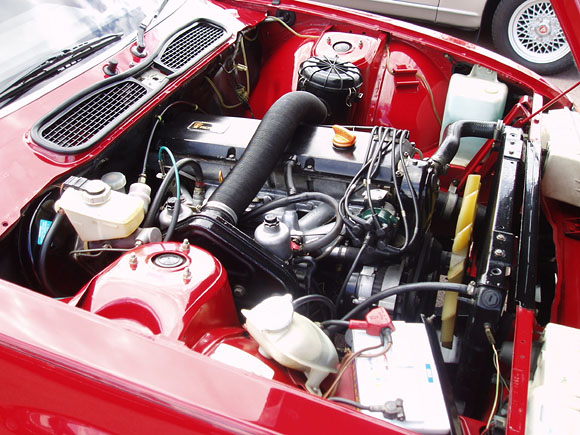 As usual the event's high spot is the car judging. This year we decided to have two categories, a past winners invitation only Master Class; a strict judging criteria by a panel of expert judges. Secondly, members' self judging for all cars attending on the day as the other category. Winners of all model variants would be amalgamated with the best of past winners and judged again by our panel of experts for a grand final and prize of "Best in Show".
'Self Judging' Winners: Best 4 cylinder winner – Clive Anable (fitted with Perkins Diesel)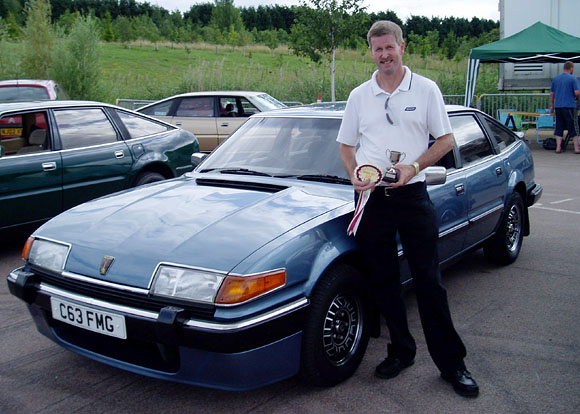 Best 6 cylinder – Alan Tubey (a 2.6 litre series 1)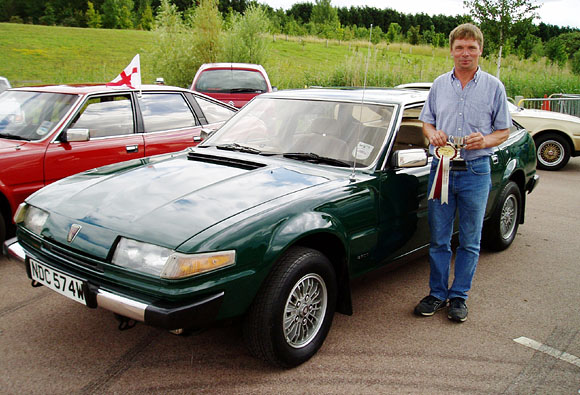 'Chairman's Choice winner – Chris Lindsay "A magnificent Vitesse"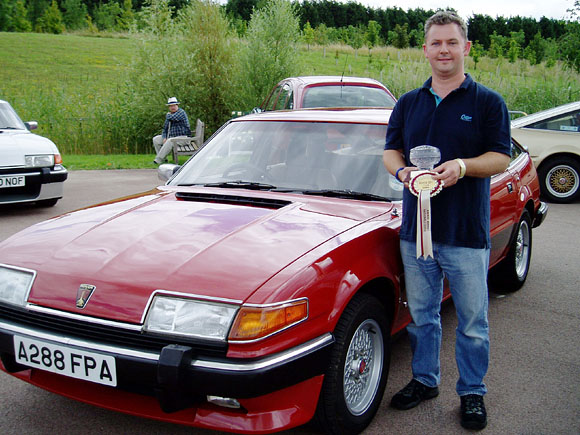 Best V8 was A782 OUD. (No picture available)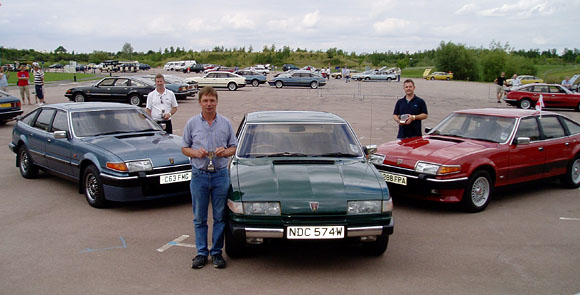 The 'Master Class' Winners: Highly Recommended – Mike Greenslade, 6 cylinder 2.3 litre.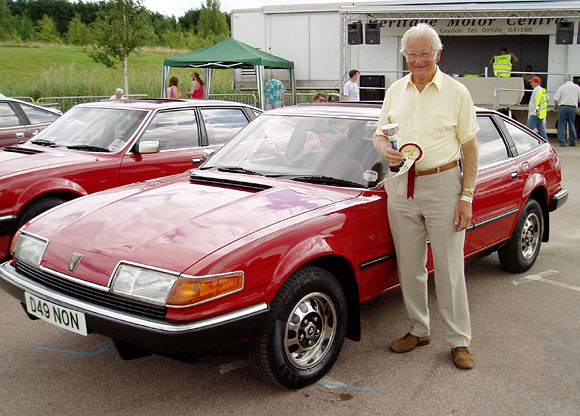 Runner–up – Ken Cooper, 3500 VDP.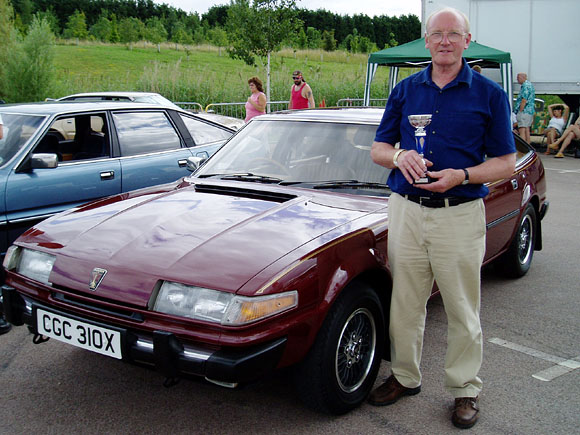 Winner – Dennis Parker, Vitesse also 'Best in Show'.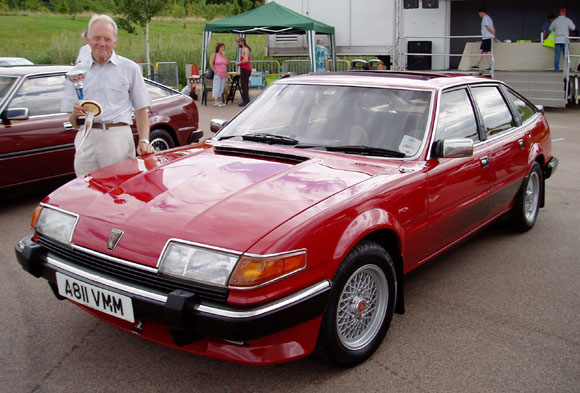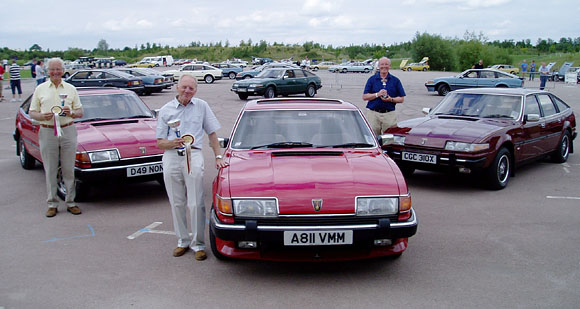 Well, if that wasn't enough, we had another treat in store, two magnificent specially invited, TWR Bastos racing cars were fired up giving us a wonderful demonstration, if slightly limited by restrictions on noise and speed; it was great to see them on the move!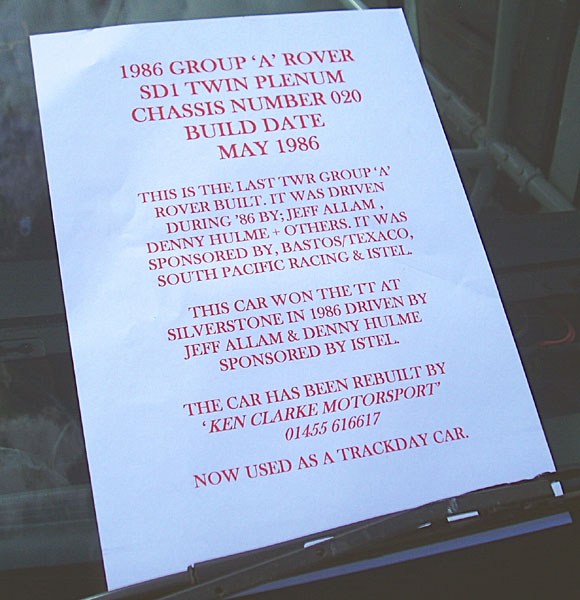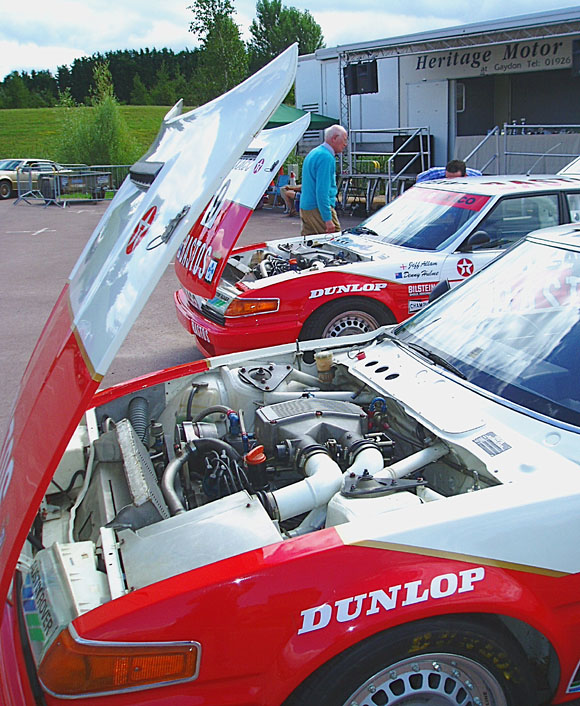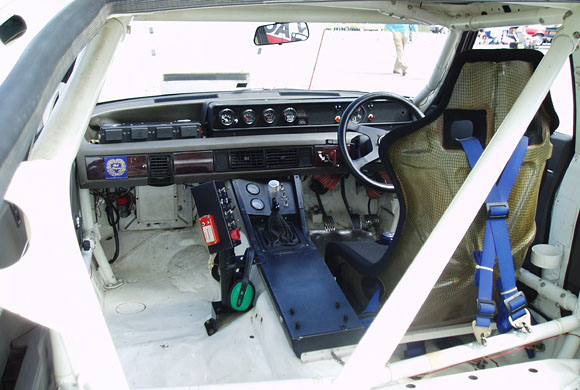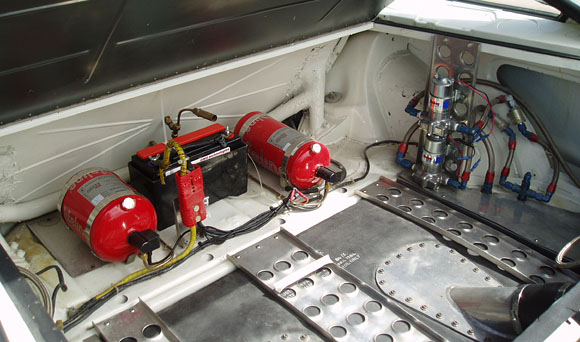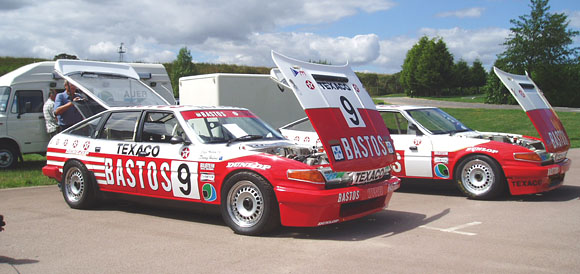 Play Video
Winners of our Music Competition, from left – Steve Wells and Ian Galbraith. Both identified the tracks not in the pop charts in June 1976.
The lucky winners of the Rimmer Bros vouchers were: Mr Stancliffe, Alex Aizlewood and Robert Ghent. (No picture available)

Thanks to our events organiser Dave Puzey.
Rover SD1 Club 2006.