Not to be deterred by gloomy weather 110 cars arrived at the show, some of our members arrived the previous day with caravans and tents, preferring to make the most of the event, barbequing, chatting all things SD1 and making old acquaintances; some of our members travelling as far away as the continent. The gathering went well on into the night and was a great success.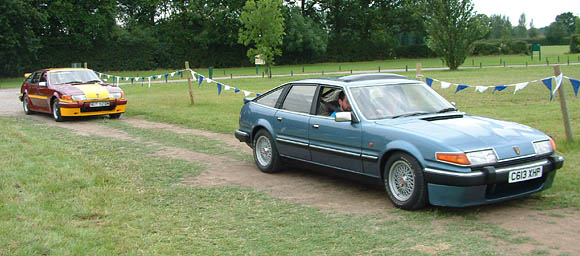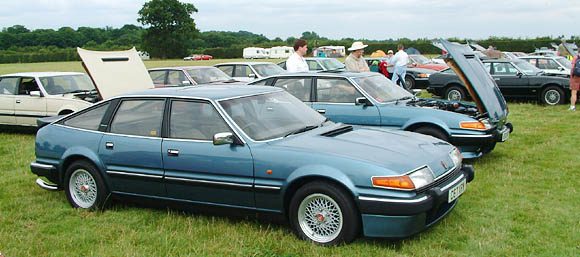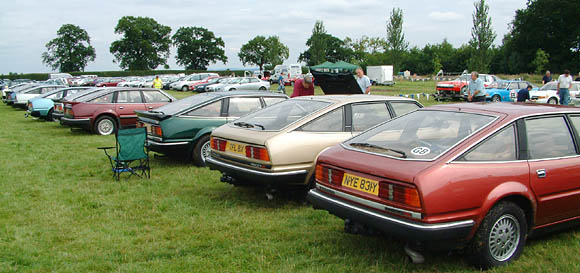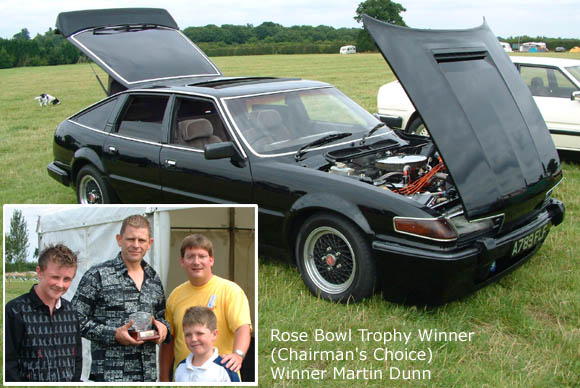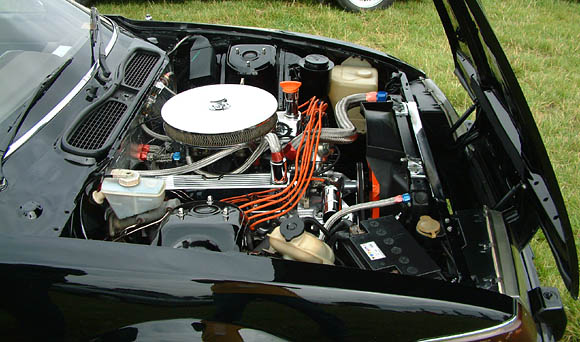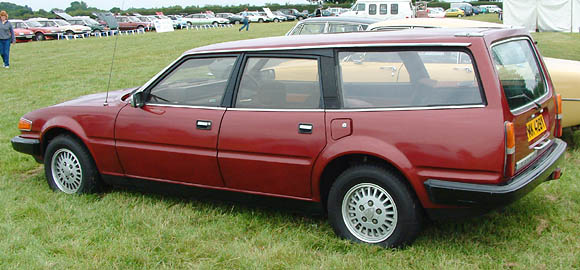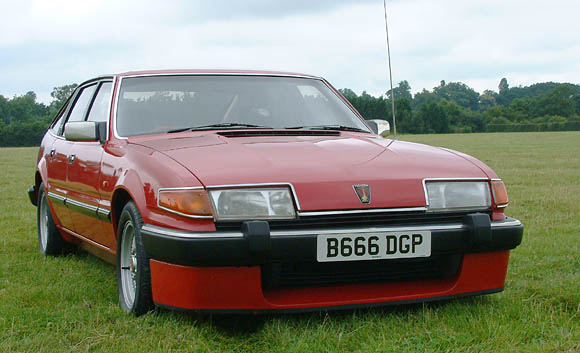 The event's high point is the judging competition; 18 immaculate cars were entered on the day.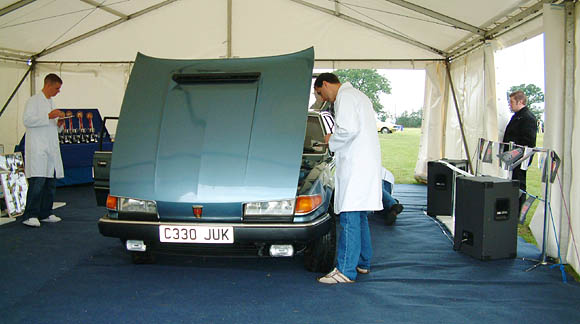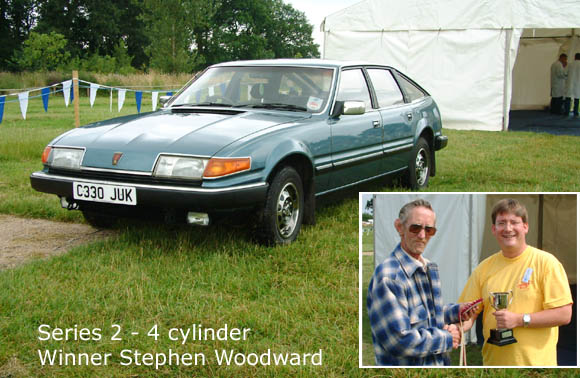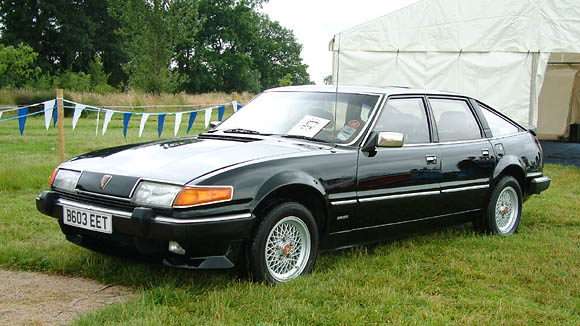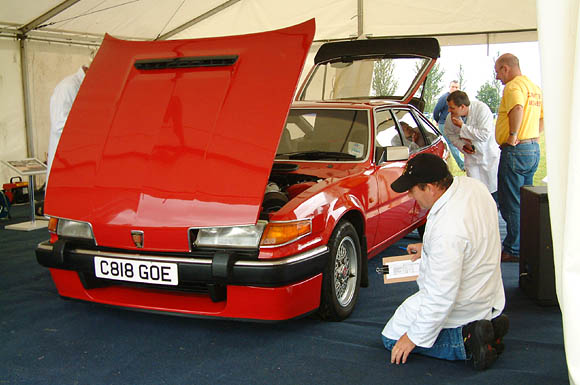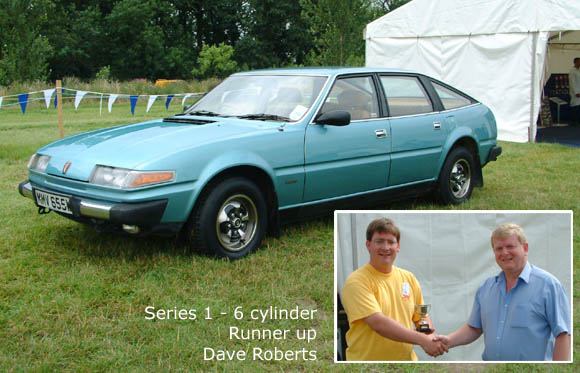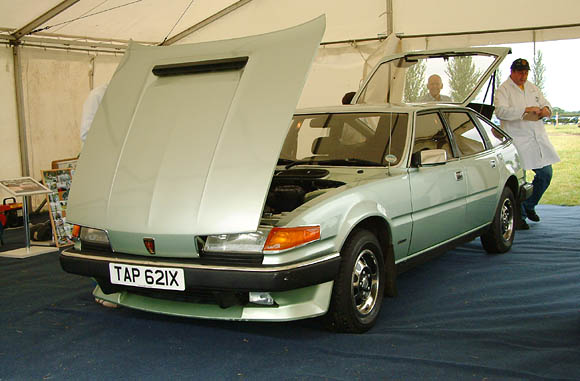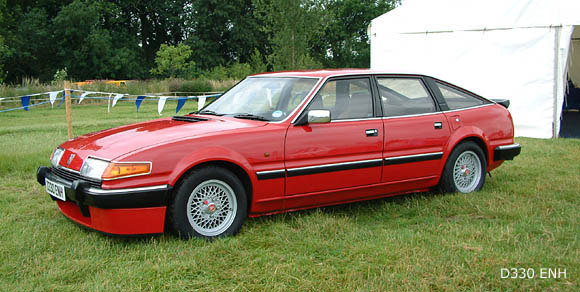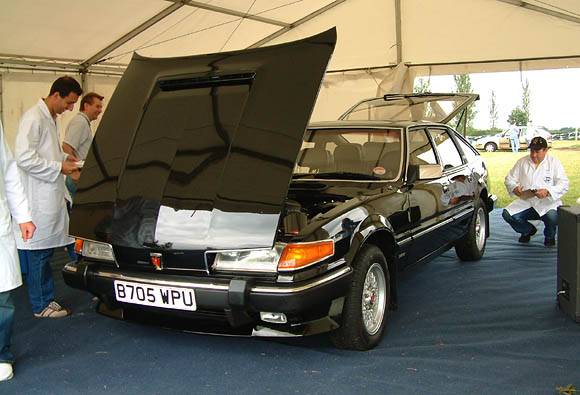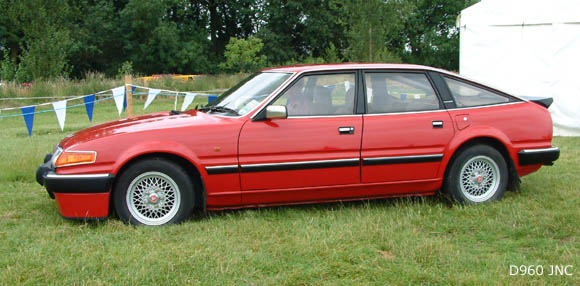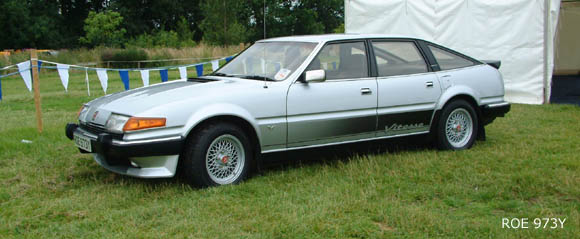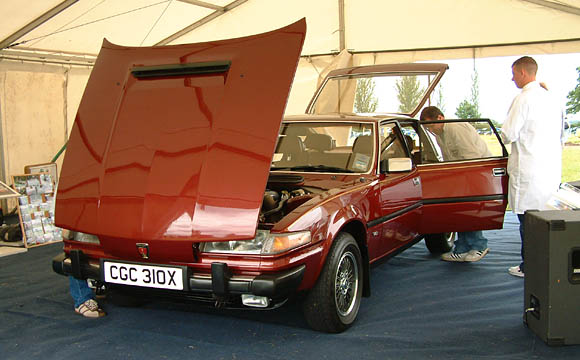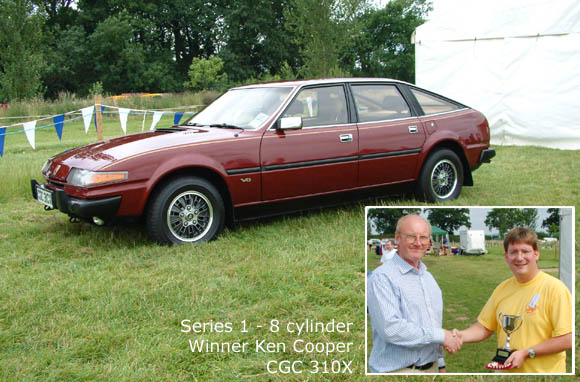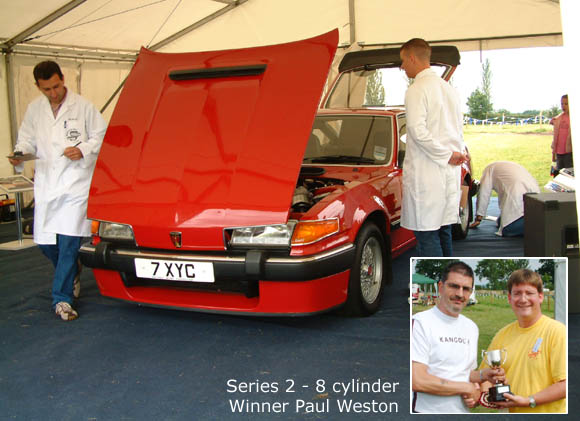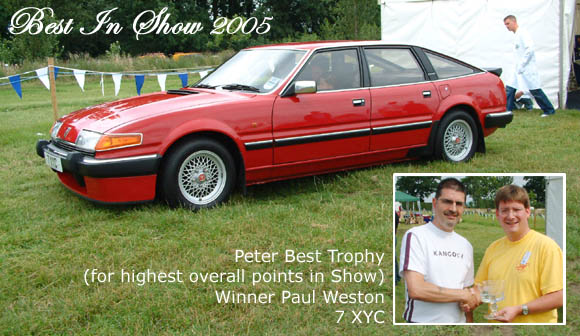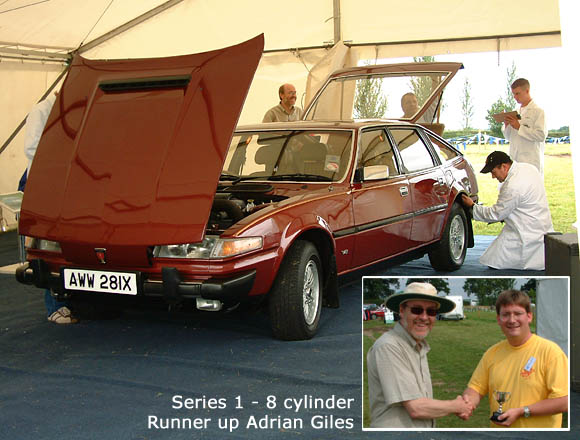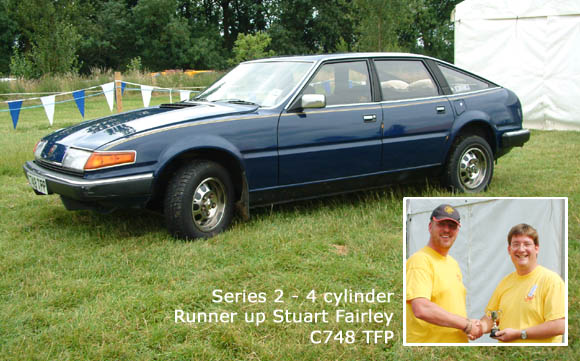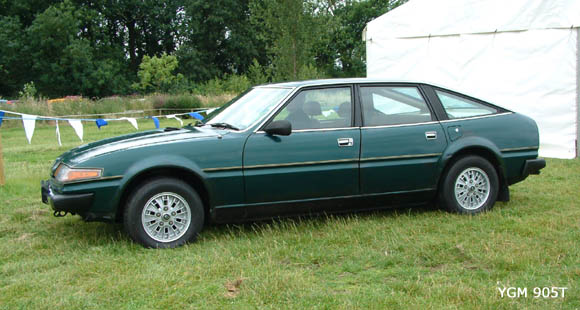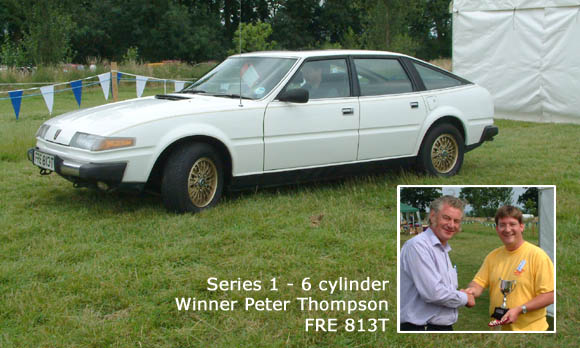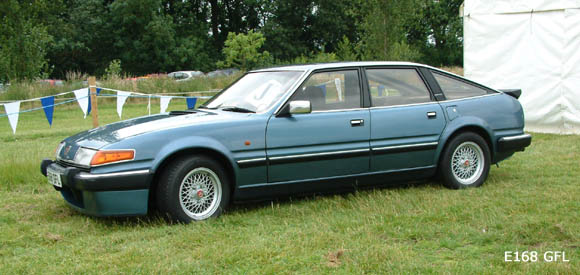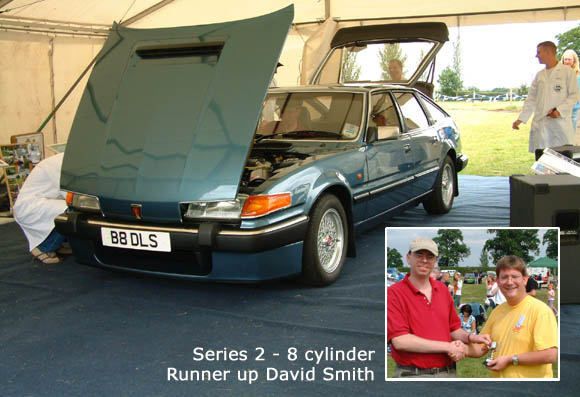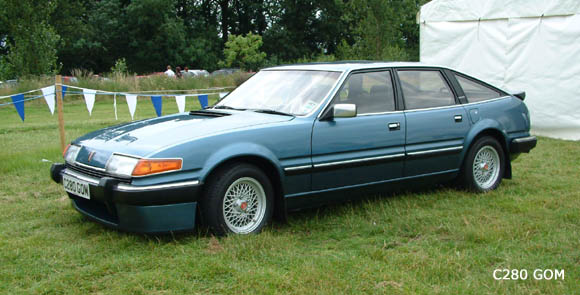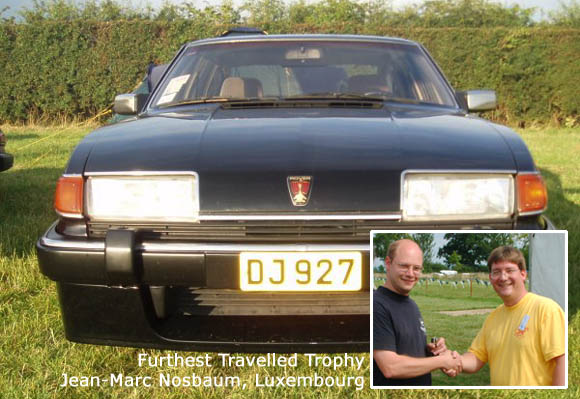 A display of racing SD1s was arranged and was a major attraction for our members.
TWR chassis no. 20, the final one built and was spare car in 1986. Also 3 current racing SD1s, a Thundersaloon, big arches and huge wheels. Sanyo replica Classic Touring Car 'Group 1' Vitesse. Plus the ex Tim Harvey production saloon Vitesse.


Thundersaloon, this car was raced in a Classic Touring car meeting on the 29th Aug.'05 at Donnington and came second in the Classic Thunder race.
Sanyo replica Classic Touring car.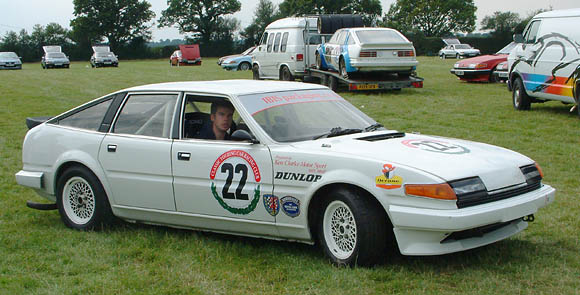 ex Tim Harvey production saloon Vitesse, prepared by Ken Clarke Motor Sport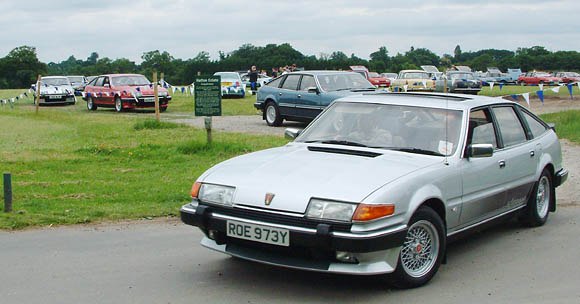 Later in the afternoon a 'convoy' of 22 SD1s departed for a tour around the surrounding countryside, a sight to behold to many local residents!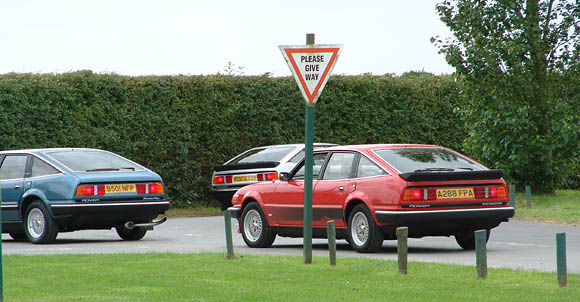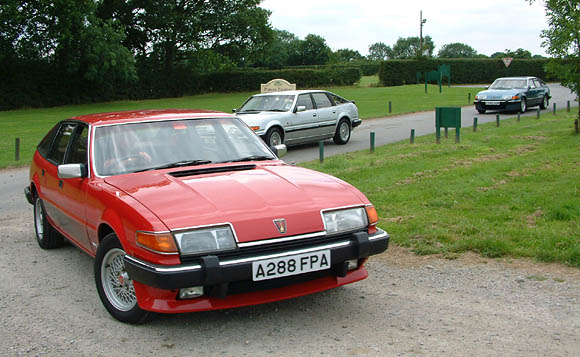 Finally at 3.00pm the proud owners were presented with trophies and rosettes for their winning cars in the judging competition by our Chairman Gareth Hopkins.

As always, there is much time, preparation and work to achieve a successful day. Thanks to Dave Puzey , Club Event Organiser, our hard worked judges and marshals and special thanks to the owners of the racing Rovers; providing such a popular attraction for the day.
SD1 Club 2005