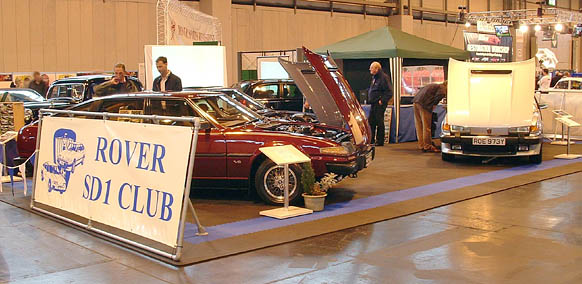 This year we had a brilliant stand and thanks go to our events organiser Dave Puzey, for bringing it all together.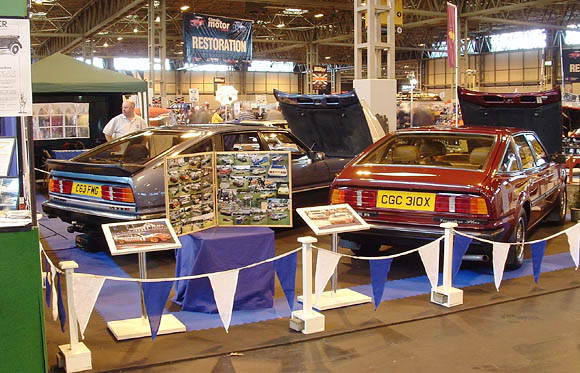 Three magnificent SD1s were on display.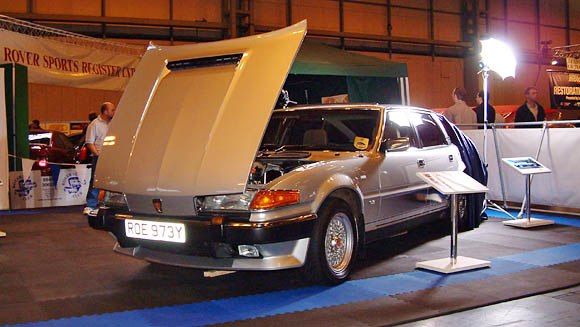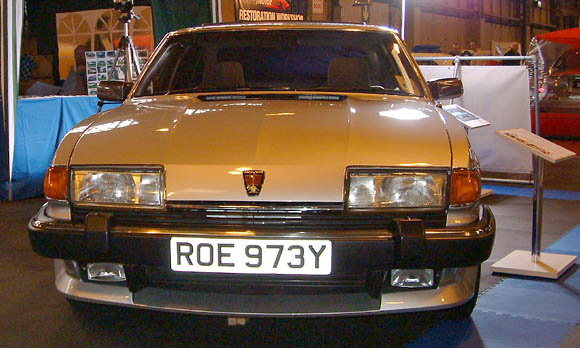 The centrepiece of the stand was Adrian Cowlin's mint condition 1982 Silver Leaf Vitesse SP. This car has some very interesting history as it is one of ten cars to be released to the Press in 1982, the time of the launch of the Vitesse. It's believed to be the only one of the ten left.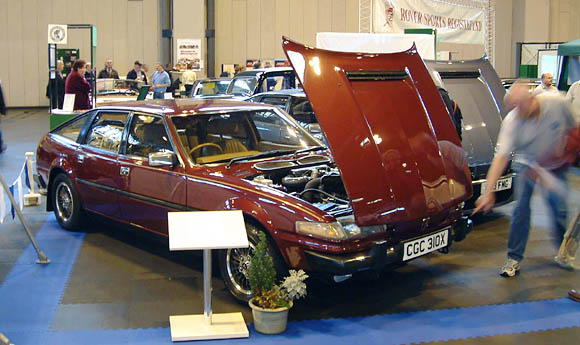 Along with the Adrian's car we had Ken Cooper's immaculate V8-S, a first prize winner, Series 1 V8 class in the judging competition at our 2005 National rally. Ken's V8-S has been with him since it was 2 years old, after a company director got fed up with the car. Lucky Ken!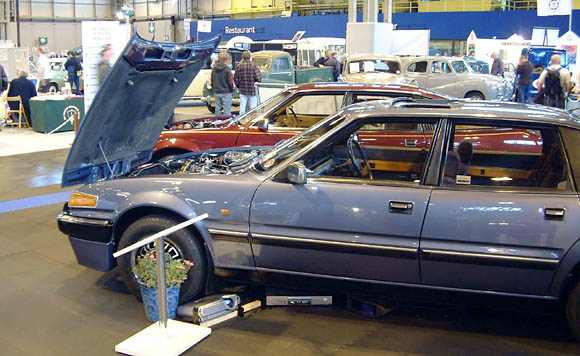 To complete the threesome Clive Anable's diesel. Clive's diesel started off life as a 2300 Auto, now fitted with a Perkins diesel engine. It allegedly makes 100 mph and 60 mpg, but not at the same time.;
Congratulations go to Chris Jones our magazine editor. "Rover, The Official Magazine of The Rover SD1 Club" received special praise again and was joint runner-up for the award "Best Club Magazine", we were delighted and only missed the top prize by a very narrow margin. There was no club size category this year so up against the large clubs we feel especially proud of our achievements as we were winners for the award last year in a category for small clubs.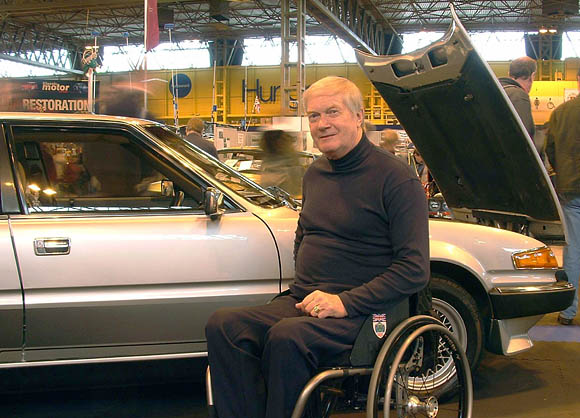 To cap a very successful weekend we were very delighted to have a visit to our stand of former TWR Vitesse Race Driver and European Touring Car Champion Win Percy, admires Adrian Cowlin's fab Vitesse.