PRESS RELEASE TO THE ROVER SD1 CLUB.....
IMPORTANT DEVELOPMENT FROM RIMMER BROS
ORIGINAL ROVER SD1 PARTS SUPPLY SECURED
FOR THE NEXT 20 YEARS!
Great news for SD1 owners!
At the time of going to print, Rimmer Bros have secured the long term parts supply of genuine SD1 parts by agreeing the purchase of an enormous stock holding from India.
Limited details are currently available and further information will be communicated over the coming months. So large is the consignment, that it will take several months for the stock to be containerised and shipped back to the UK and then sorted and located in their premises-before it is available for general sale.
However, to ease the current short supply of certain critical parts, they have air freighted a small consignment of parts which are now available for sale. Further stocks of the items listed will be available in a few months time. Back orders will be accepted for any of the items listed (when temporarily exhausted) and will be supplied at these prices once the bulk stock becomes available.
There will of course be many other interesting items available, which will be communicated once available for sale.
A major consideration will be the re-pricing of many parts that are rare or obsolete at outstanding value for money prices. This will make the SD1 even more affordable as an everyday, usable classic.
PARTS NOW AVAILABLE-AIR FREIGHT CONSIGNMENT
(limited initial availability)
all prices plus VAT.
Headlamps (rhd)'82 on £50
Rear lamps £35
Strut legs inc insert £50
Top strut mountings £30
Anti roll bars £40
Track control arms rh £25 ,lh £35
Steering racks (PAS) new,outright sale £75
Steering pumps,outright sale (ERC6969) £60
Steering column assys (inside car) £45
Steering wheels (flint) £30
Brake master and servo assys (girling) £125
Brake master cyls (girling) £75
Brake discs (solid) £15
Dash top covers (instrument cover) £25
Front grille assys (inc bright trim) £30
Door wood veneer sets (4) £50
Fuel pumps (not efi or diesel) £40
Fuel sender units (carbs models) £30
Wiper / indicator stalk assys £20
Bonnet insulation pads £50
Inner front wing/arch panels (ACP 650 / 651) £40
Door seal rubbers £30
Contact Rimmer Bros on 01522 568000 or e-mail:
sales@rimmerbros.co.uk
to place your order.
Rimmer Bros are pleased to announce they have now re-manufactured SD1 rubber door waist seals.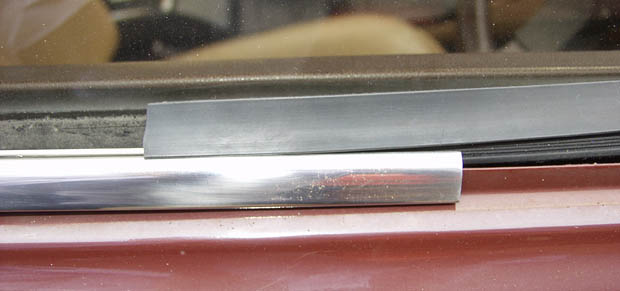 Available individually as part number RO1177 at £5.95 + vat or in car sets as part number RO1177K at £19.95 + vat , they compliment the set of stainless steel door finishers RO1164 (£25 +vat) which Rimmer Bros currently has on offer as part of their "India" parts consignment. Rimmer Bros can be contacted by telephone on 01522 568000, by fax to 01522 567600, via email to sales@rimmerbros.co.uk or through their informative website
www.rimmerbros.co.uk